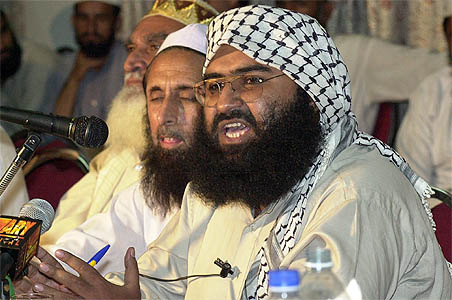 ---
India has protested against a recent move by China to block a United States proposal in the United Nations to ban Jaish-e-Muhammad (JeM) chief Masood Azhar, who New Delhi accuses of being the mastermind behind several terror attacks on its soil.

The Indian Ministry of Foreign Affairs confirmed, on Thursday, démarches had been served to the Chinese embassy in New Delhi and the foreign office in Beijing by the Indian embassy, TOI reported.

The US, supported by UK and France, had moved a proposal to designate Azhar a global terrorist at the Sanctions Committee of the UN Security Council. However, the proposal, which was finalised after consultations between Washington and New Delhi, was opposed by China.

China opposes US move to blacklist JEM chief

India has accused JeM and its leader of masterminding several attacks, including the assault on the Pathankot air base in January 2016. Security officials interrogated Azhar and his associates after the attack, and said they found no evidence linking him to it. JeM has already been blacklisted by the 15-nation Security Council, but not Azhar.

Reacting to China's move to block the ban proposal, India's foreign ministry said, "We've been informed of this development and the matter has been taken up with the Chinese government." Beijing had earlier blocked India's request in December to add Azhar to UN Security Council blacklist of groups linked to al Qaeda.
COMMENTS (4)
Comments are moderated and generally will be posted if they are on-topic and not abusive.
For more information, please see our Comments FAQ