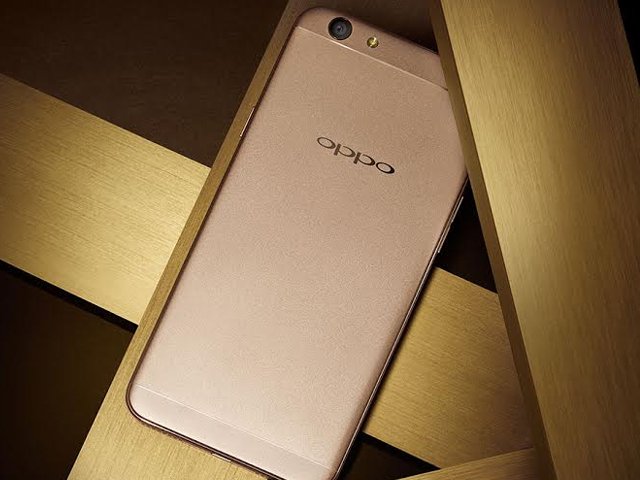 ---
In the year 2016, OPPO had a strong finish that saw 133 per cent year-on-year growth for the global smartphone brand, according to the latest results from independent research firm IDC. A core product range that paired premium design with excellent photography helped OPPO maintain its position as the number four smartphone brand globally by market share, and earn the number one spot in China for the two most recent quarters.

IDC's preliminary data showed that OPPO accounted for 6.8 per cent of the global smartphone market in 2016, and had four straight quarters of greater than 100 per cent year-on-year growth.

"In 2016, our strategy was to stay simple and focused – putting out premium-quality products with phenomenal cameras," said Sky Li, OPPO VP and Managing Director of International Mobile Business. "The success we saw is because of our commitment to listening to our users and bringing them devices tailor-made for their lifestyles. We'll redouble that commitment as we continue our global expansion this year."


OPPO focused on two main product lines last year – its "Selfie Expert" F-series, and the stylish R-series, whose industry-leading front and rear cameras embodied the OPPO Camera phone brand concept.

The F1s, sporting a 16 MP front camera, was a resounding success in South and Southeast Asia, two key regions for OPPO. It connected with a growing market of selfie-fanatic millenials, helping OPPO hit a 10.9 per cent sales unit share in India's offline market in December, up from 1.2 per cent at the same time in 2015, according to data from research firm Gfk.

Meanwhile, the R9, sold for around $400 USD, was the best-selling device in China for all of 2016, according to Counterpoint Research. It was followed late in the year with the upgraded R9s, which sported an exclusive IMX398 sensor jointly developed with Sony, and cemented OPPO's position as a leading brand for state-of-the-art mobile photography.

Twenty-sixteen also saw continued expansion for OPPO around the globe, as it extended its business to 26 countries, including new markets in New Zealand, Kazakhstan and Saudi Arabia. In 2017, the company will leverage a recently established marketing center in Egypt to support accelerated expansion in the Middle East and North Africa region.  






About OPPO

OPPO is a leading global technology brand dedicated to providing consumers across the Americas, Africa, Europe, Oceania, and Asia with pioneering products that never fail to inspire and excite. At OPPO we design, manufacture, and promote our own products, combining innovative technology with unique design, to ensure our customers always receive the best.

Founded in 2004, OPPO quickly proved itself in the market with its intense obsession to details. Each OPPO product encompasses a carefully selected array of attributes to specifically cater for users, combining impressive features with elegant designs. After entering the mobile phone market in 2008, OPPO quickly expanded into overseas markets a year later. OPPO mobile phones are currently available in over 20 markets, with the brand already registered in 116 countries as of April 2015.

But OPPO doesn't stop there. Using our passion for design and commitment to new technologies, OPPO has made a big impact in the audio-visual market by offering world-renowned, premium Blu-ray players in the United States and across Europe. For more information, please visit http://www.oppo.com/en/.
COMMENTS
Comments are moderated and generally will be posted if they are on-topic and not abusive.
For more information, please see our Comments FAQ