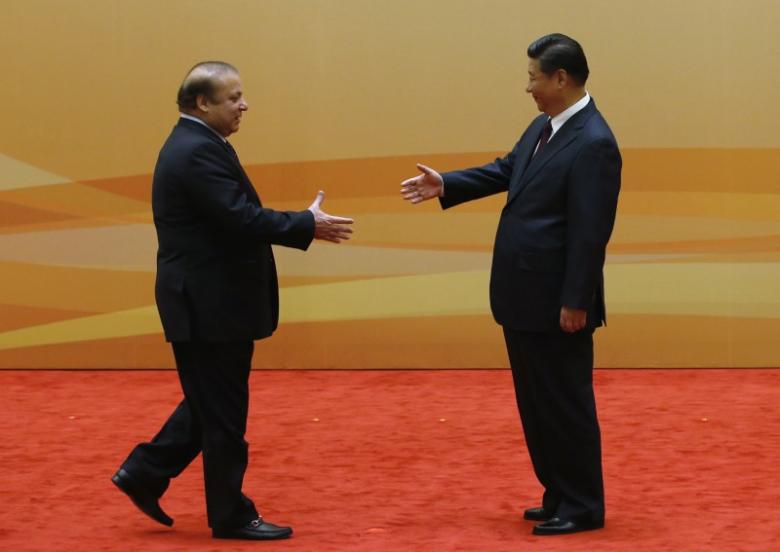 ---
ISLAMABAD: Pakistan has decided to borrow $600 million from China to boost its dwindling foreign currency reserves that have depleted by $1.7 billion since expiry of the International Monetary Fund programme.

It is the second time in the last three years that the Pakistan Muslim League-Nawaz government has decided to ask a friendly country to boost its foreign currency reserves. Earlier, Saudi Arabia had gifted $1.5 billion to Pakistan in two equal tranches in 2014.

Pakistan's debt pile soars to Rs22.5tr

The country's top economic managers on Thursday held a meeting to thrash out details for the Chinese loan, finance ministry sources said. State Bank of Pakistan Governor Ashraf Wathra, Finance Minister Ishaq Dar and Finance Secretary Tariq Bajwa attended the meeting.

The Bank of China will provide the loan on commercial terms, the sources said. They said the amount will be disbursed this month. The loan is expected to be given for a period of three years at an interest rate ranging between 3.1% and 3.2%, said the sources.

The response of SBP spokesman Abid Qamar was awaited till the filing of the story. He had been requested to confirm whether Pakistan has already received $300 million out of $600 million from China.

With fresh borrowings, the Chinese contribution in Pakistan's official foreign currency reserves held by the SBP would increase to $1.3 billion, as China Development Bank has already lent $700 million for balance of payment support during the current fiscal year. The China Development Bank has given the loan for a period of three years.

The $1.3 billion Chinese borrowings are part of $2 billion foreign commercial bank loans that Pakistan has budgeted for current fiscal year 2016-17. In addition to Chinese $1.3 billion borrowings, Pakistan also obtained $200 million from Noor Bank of United Arab Emirates. The foreign loans would support the reserves besides helping to meet the budget financing needs.

Will Pakistan forever be indebted to China for CPEC?

Sources said the cabinet has already approved a summary to obtain these loans from China. Last month Pakistan had returned $500 million that it had obtained from China about five years back for providing a cushion to the foreign currency reserves. The reason for returning $500 million loan was that there was a requirement of sending a formal request by prime minister of Pakistan to China to extend the $500 million loan after every year, said the sources.

In October 2016, Pakistan's official foreign currency reserves stood at $18.925 billion, according to the central bank. During the week ending on February 3, the SBP's reserves decreased to $17.218 billion, said the SBP on Thursday. There was a reduction of $376 million in one week alone, taking the total tally to $1.72 billion since the expiry of the IMF programme.

Pakistan has been struggling to maintain its official foreign currency reserves that it has built largely by obtaining expensive foreign loans during past three years. The government's failure to enhance exports, attract foreign investment complicated the matters for it.

Growing China Pakistan Economic Corridor-related imports, decline in exports, absence of Coalition Support Fund, and slowdown in remittances, pushed the current account deficit to $3.6 billion in the first half of FY17, from $1.7 billion in the same period last year, according to latest Monetary Policy Statement of the SBP. It added this higher deficit was financed by an increase in bilateral and multilateral funding along with pick up in investment flows.

"Going forward, with the aforementioned risks to the external sector, the need of financial inflows would grow further," the central bank cautioned.

During first half of this fiscal year, the federal government borrowed $4.1 billion from the foreign lenders. This includes $900 million foreign commercial bank borrowings and $1 billion raised by issuing Sukuk bonds. The relatively cheaper foreign financing from multilateral financial institutions has significantly slowed down for past many months.

Published in The Express Tribune, February 10th, 2017.
COMMENTS (27)
Comments are moderated and generally will be posted if they are on-topic and not abusive.
For more information, please see our Comments FAQ