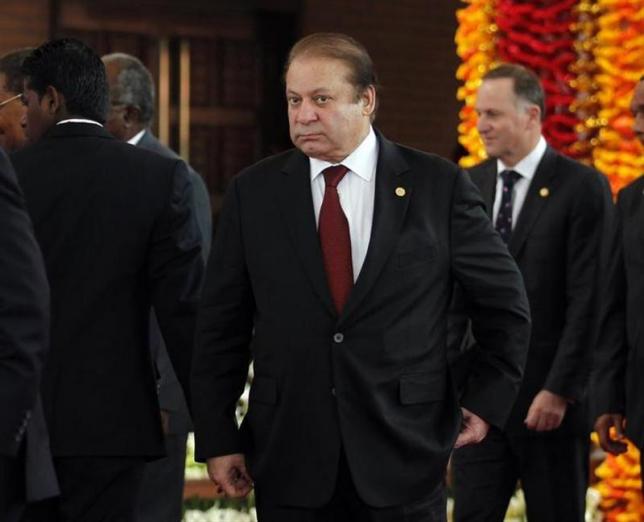 ---
KARACHI: The Sindh High Court (SHC) on Thursday questioned maintainability of a petition against delegation of powers to the prime minister's advisers and special assistants with portfolios equivalent to the status of federal and state ministers.

The SHC two-judge bench – headed by Chief Justice Sajjad Ali Shah – asked the petitioner, Advocate Moulvi Iqbal Haider, to satisfy the court on this question on the next date of hearing.

Haider, who had earlier challenged appointment and delegation of ministers' powers to advisers and special assistants to the Sindh chief minister, had moved the court questioning delegation of the same powers to the premier's advisers and special assistants.

In the saddle: Mohammad Zubair takes oath as 32nd Sindh governor

He informed the court that the cabinet division had appointed four advisers and nine special assistants to Prime Minister Nawaz Sharif and delegated them executive powers and authority of federal ministers and state ministers without support of any provision of the Constitution.

According to him, Engineer Amir Muqam, Irfan Siddiqui, Jam Mashooq Ali and Sartaj Aziz were appointed advisers on national history and literary heritage, political affairs and foreign affairs.

He said Tariq Fatemi, Dr Musadik Malik, Miftah Ismail, Shujaat Azim, Dr Asif Kirmani, Barrister Zafarullah Khan, Haroon Khan and Sharjeel Adnan Sheikh were appointed as special assistants on various areas –ranging from foreign affairs, aviation, political affairs to human rights, revenue and constitutional affairs.

He said after the passage of the 18th constitutional amendment, the power and authority of the president and the prime minister were curtailed.

Sadiq & Ameen: PM's attorney picks holes in disqualification law

According to the amendment, "The president shall appoint federal and state ministers from amongst the members of Majlis-e-Shoora on advice of the parliament," but the number must not exceed 11 per cent of the total membership of the parliament, he argued.

Haider said scheme of the Constitution is very clear. "Therefore, appointment of advisers and special assistants with powers of federal ministers and state ministers is a gross violation of the basic principle of the Constitution," he said.

He requested the court to declare appointments of advisers and special assistants to the PM as illegal and unconstitutional. The petitioner also requested the court to restrain them from exercising executive authority on behalf of the federal government.

Published in The Express Tribune, February 10th, 2017.