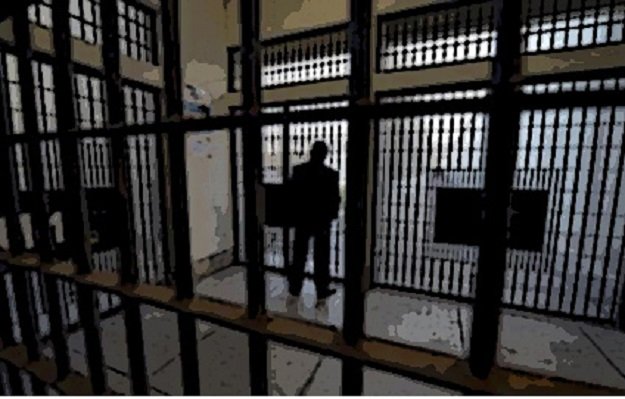 ---
ISLAMABAD: With a number of Pakistanis languishing in jails abroad, the country lacks a codified policy on providing consular support to such prisoners.

The government's response to this situation, though was inadequate and improper. This was highlighted by panellists at a roundtable discussion on the rights of overseas Pakistanis on death row abroad, organised by the Justice Pakistan Project (JPP) at the National Press Club on Thursday.

JPP said that till 2014, around 8,597 Pakistani citizens were languishing in jails across the world. According to the human rights law firm, 96 per cent of Pakistan's total migrant population was concentrated in the Gulf Cooperation Council (GCC) countries. With a significant chunk of the Pakistani migrant population employed as blue collar workers in Saudi Arabia around 2,390 Pakistanis were languishing in Saudi jails. Saudi Arabia also has a record of executing dozens of Pakistanis for drug related offenses.

The panellists said that under Vienna Convention on Consular Relations, it was incumbent on the GCC countries to share information with Pakistan on their citizens jailed abroad. Moreover, the convention obligates the Pakistani government to take up the cases of its citizens, but the government has repeatedly failed to intervene.Pakistan Tehreek-e-Insaf (PTI) MNA Ali Muhammad Khan promised to raise the Issue of Pakistani prisoners overseas in the parliament by moving a calling to attention motion.

Ali, who is also the member of the National Assembly Standing Committee on Law and Justice, vowed to take up the individual cases of victims of drug trafficking with thje Special Advisor to the Prime Minister on Foreign Affairs Sartaj Aziz.

Chaudhry Shafique of the National Commission of Human Rights (NCHR), while emphasising the difference between trafficking and smuggling, said that the response of the government towards protecting the lives of Pakistanis imprisoned abroad was inadequate and improper. He added that the government of Pakistan was not fulfilling its international minimum standards with regard to safeguarding its citizens from trafficking.

While discussing the role of the media, television anchor Amber Rahim Shamsie said that the media had the power to pressurise government to act as they did in the case of Zulfiqar Ali Khan who faced imminent execution in Indonesia last year.

In response to a Lahore High Court petition filed by JPP on behalf of 10 migrant workers, the Pakistan government submitted a set of diffused 'guidelines' it adheres to when dealing with Pakistani prisoners.

"These are not readily disseminated or made available for the public, leading to a lack of understanding among officials and next to no awareness for prisoners about their rights," she said, adding that there was a need of a uniform policy.

In reply to question regarding Dr Afia Siddiqui, Ali said that all parties supported Dr Siddique and that there was a brief corridor for her release during last days of US President Barrak Obama but opportunity was missed. He pointed out that neither political or religious parties, nor human rights organisations work for her release.

Published in The Express Tribune, February 10th, 2017.
COMMENTS
Comments are moderated and generally will be posted if they are on-topic and not abusive.
For more information, please see our Comments FAQ