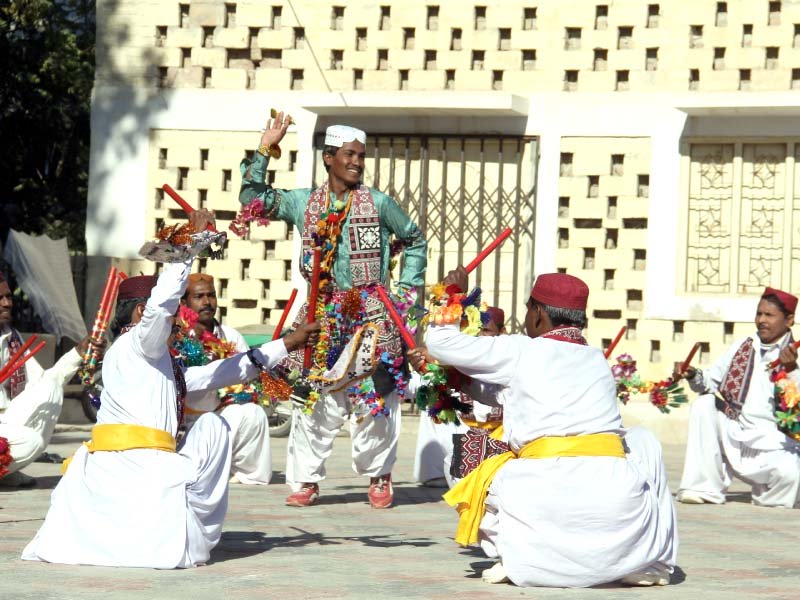 ---
MOHEN JO DARO: For the next three days, the ancient Indus Valley civilisation will be brimming with archaeologists and researchers as the landmark three-day International Mohen Jo Daro Conference kicked off on Thursday.

Scholars are visiting from the United States, Spain, Italy, France, Japan and a number of them from different parts of Pakistan.

Inaugurating the session, Unesco Pakistan director Vibeke Jensen pointed out how the setting of Mohen Jo Daro is vulnerable to human and natural influences. If not preserved, this site will be lost, she said. It is an important and timely conference on one of the metropolis of the Indus Civilisation and one of the important heritage sites in Pakistan, she added.

The responsibility of preserving this ancient site does not only lie with the government but also on the local community, academia, tourists and visitors, she said.

The conference will give us an opportunity to discuss the current state of conservation and what needs to be done to further strengthen ongoing efforts at the site, she said.

Sindh Chief Minister Murad Ali Shah, who was also present for the inauguration, spoke about how the Sindh government's culture department will learn from the scholars and researchers presenting their valuable contributions and execute the recommendations presented during the conference.

"Resources will not be a problem," boasted Shah. "We love our heritage sites and we will be able to achieve our targets to preserve and protect other such sites in the province."

Shah took a short trip down memory lane when he recalled how Zulfikar Ali Bhutto took a similar initiative in 1973 when he organised an international symposium to mark the 50-year celebrations of the excavation of one of the urban centres of the Indus Valley Civilisation. He added that this conference will be a learning experience for everyone and we will allow everyone to contribute for the betterment of Sindh's heritage.

"I am certain that these proceedings shall not only bring together current research on Indus Valley Civilisation but shall also discuss the means of promoting academic interaction," said Sindh culture, tourism and antiquities minister Sardar Ali Shah. "It will help initiate discussion on conservation of the threatened site of Mohen Jo Daro."

Speaking about conservation efforts currently under way, the minister pointed out that dry core drilling, recommended by Unesco, has been carried out and completed. "We stand committed to follow the recommendations of the technical committee in order to achieve the objectives for which the National Fund for Mohen Jo Daro was created," he added. "Our ministry is undertaking to create a corridor from Makli to Mohen Jo Daro which connects cultures and overcomes distances."

In his keynote speech, archaeologist Dr Kaleemullah Lashari said that there are still certain threats to the rich remains of the Indus Valley Civilisation even though we have been able to tame the river.

The drain of antiquities from Pakistan is a great menace and puts Pakistan under stress. It must be curbed and curtailed, he stressed.

Published in The Express Tribune, February 10th, 2017.