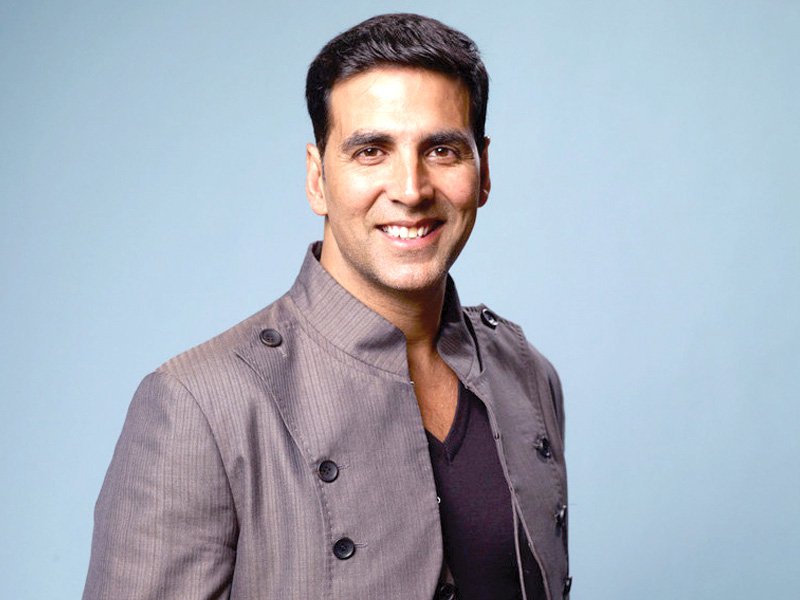 ---
He might be one of Bollywood's most iconic and bankable heroes today but Akshay Kumar's journey has had its fair share of turbulence. In fact, the actor was once very nearly written off by the film industry, having delivered 16 flop films in a row.

'Partners in crime' Akshay, Twinkle clock 16 years of marriage

Nonetheless, the khiladi remained determined as ever. "What gives me a kick is that I have survived for 25 years on my terms and conditions, without big names backing me," Miss Kyra quoted Akshay as saying. "I've struggled hard; my journey wasn't easy. To enter the industry is easier than surviving in it. Every 10 years, there's a bus that drives into the next decade and it's important to get on to that bus. To survive, you have to work in a way that you can hop onto that bus and be there for the next decade."

According to Akshay, it is his strategy of being a "producer's actor" that has brought him so far. "I think I would have been thrown out of the industry long ago, had it not been for that. The industry never gave up on me. Even when I had 16 flops, I had four films in hand. One of those worked and a new journey began. You have to understand the psychology of the producers," he said. "They don't mind if you are a lesser actor, but they would like their films to get completed on time. It is the biggest success tip I can give other actors. Producers are only interested in what kind of a person you are. Don't be manipulative, don't order them and they will come around. In this industry, you know people manipulate their releases. If you are a producer, you can manipulate because it's your money. You can't do that if the money belongs to someone else."

Akshay Kumar, Salman Khan and Karan Johar to make 'special film'

Akshay's strategy has worked so well that he decided to become a producer himself too. "I had the insight right from the beginning. Pramod Chakravorty, the man who gave me my break, taught me a few things, one of which is to be a producer's hero. Back then, there were no mobiles and we would make calls from five-star hotels' landlines or the PCO," recalled the Jolly LLB 2 star. "He told me, 'Beta, always remember to pay your own phone bills'. The producers generally didn't mind footing bills but what would chew them up is the fact that actors would talk to their girlfriends for hours and not pay their bills. I always pay my own phone bills and I don't drink. I don't add to their expenses. Punctuality is the other thing I'm particular about. These are some simple rules of life for an actor," he added.

Have something to add to the story? Share it in the comments below.