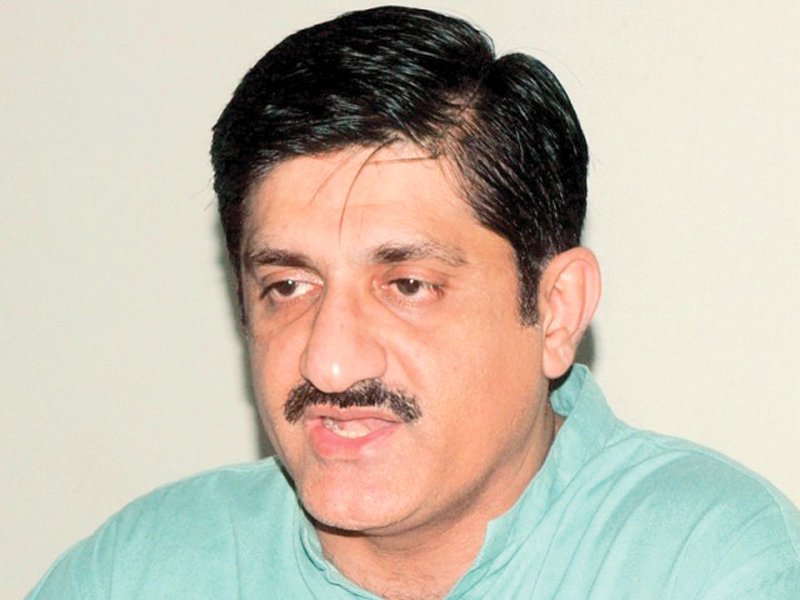 ---
ISLAMABAD: Advocate Makhdoom Ali Khan, on Thursday, recused to represent Sindh government in a case pertaining to the appointment of advisers for the provincial chief minister.

Khan, who is also representing Prime Minister Nawaz Sharif in the ongoing Panamagate case, took this decision in lieu of the Supreme Court's (SC) recent judgment whereby it regretted the government's persistence in engaging private advocates for no justifiable reason – a practice the court ruled must now stop.

A day earlier, the top court took strong exception to the practice of the federal and provincial departments hiring services of private attorneys in different cases and paying huge sums from the public purse as their fees.

Waste of money: Top court objects to hiring of private attorneys

During the hearing, on Thursday, Khan told a three-judge bench of the apex court, headed by Chief Justice of Pakistan (CJP) Justice Mian Saqib Nisar, that he cannot represent the provincial government in view of the recent SC judgment. The case was adjourned.

Makhdoom Ali Khan, who has worked as Attorney General for Pakistan (AGP) during the era of military ruler Pervez Musharraf, is also representing Premier Sharif in the apex court in private capacity.

On Wednesday, a three-judge bench of the top court – headed by Justice Dost Muhammad Khan and comprising Justice Qazi Faez Isa and Justice Faisal Arab –issued a 19-page judgment in the case of Pakistan Electronic Media Regulatory Authority (Pemra) former chairman Rasheed Ahmad.

Imran flaunts 'fresh evidence' as Sharif changes lawyer

Authoring the written judgment, Justice Isa said if the governments do not follow the order before engaging a private advocate then any statement made before a court or comments/written statement that are filed would not be binding on the concerned government.

"To pay the fee of such private advocates would constitute financial impropriety by the person who does so, on behalf of the government, subjecting him/her to disciplinary action in accordance with the applicable law," the judgment said.

This move comes after the Sindh government was forced to remove eight other special assistants as the Sindh High Court (SHC) ruled their appointments illegal. As a result, 12 departments now find themselves without heads.

No one left to advise CM