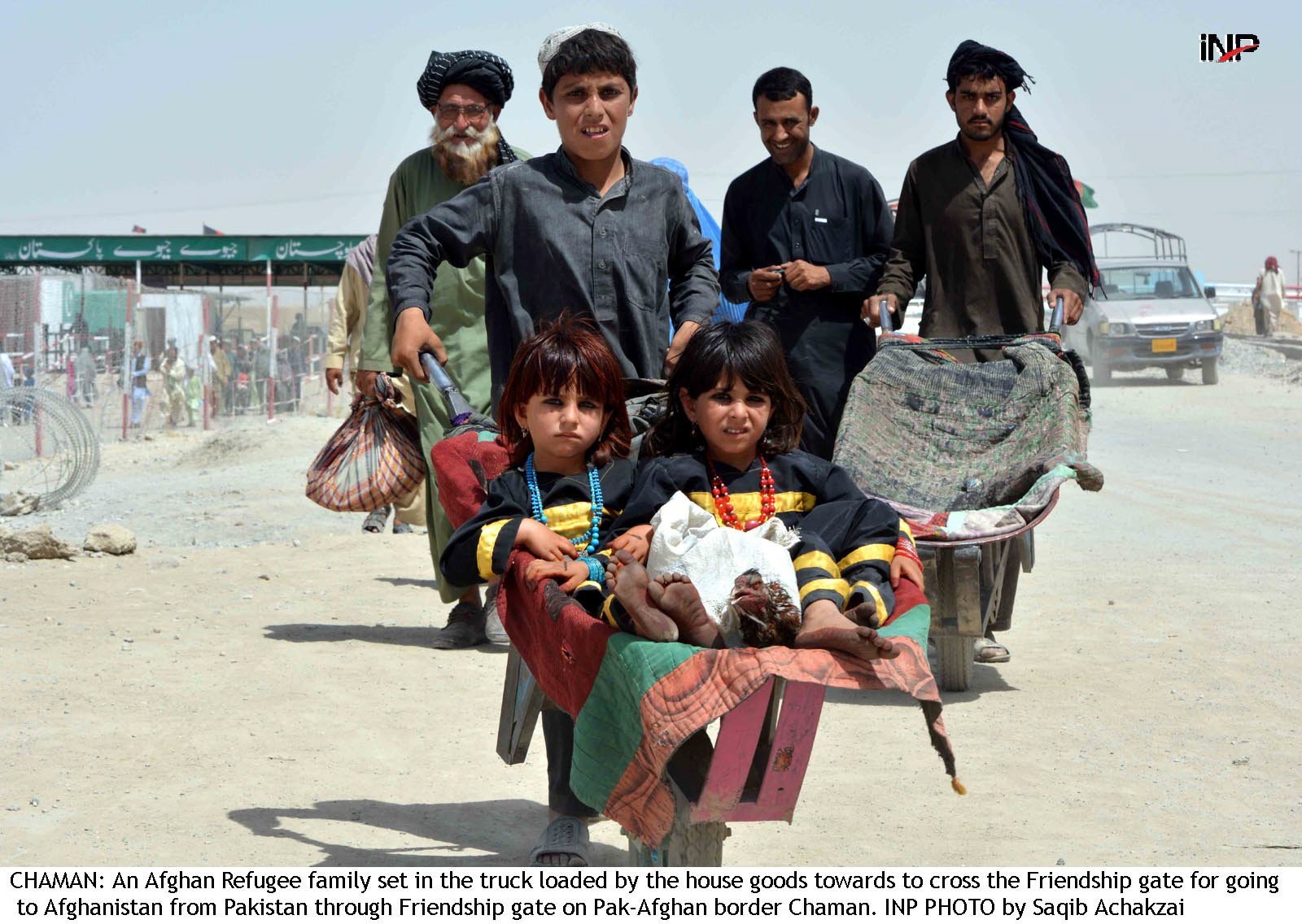 ---
ISLAMABAD: The federal cabinet has unilaterally approved a comprehensive repatriation and management policy for Afghan refugees without waiting for crucial input from key stakeholders, including provincial governments, defence and interior ministries.

Prime Minister Nawaz Sharif gave the green light for the policy at Tuesday's federal cabinet meeting which also considered 32 other items.

Political parties and other stakeholders have been criticising the government over the issue since August last year and calling for extending the stay of refugees, but documents suggest that the prime minister has approved the plan without taking everyone on board.

According to the summary approved by the cabinet, public representatives submitted suggestions after a meeting of five mainstream political parties on September 21 last year.

Most suggestions were similar: almost all parties wanted "timely and peaceful" repatriation of Afghan refugees, who had been staying in the country since the 1980s.

These recommendations were discussed at the meeting of the inter-ministerial committee, comprising ministries of defence, interior and foreign affairs, representatives of provincial governments, directorate of military operations; Inter-Services Intelligence (ISI) and the Intelligence Bureau.

Relevant stakeholders were asked to submit detailed input within a week, but only the ministry of foreign affairs responded after three weeks, the summary stated.

Other stakeholders did not respond until the cabinet meeting was held on Feb 7.

An official of the Ministry of States and Frontier Regions (Safron) told this correspondent on condition of anonymity that except for ISI and the Foreign Office, no one had bothered to submit responses regarding the policy.

The official stated that even the Safron and the ministry of interior, including security agencies, did not favour the documentation of unregistered Afghans in the country, especially Khyber-Pakhtunkhwa and Balochistan.

Senator Hasil Khan Bizenjo of the National Party also opposed the registration and overstay of undocumented Afghans, saying that it posed a "security risk to national security".

Security institutions have long been opposing the idea of documenting unregistered Afghan refugees on the pretext that it would delay the repatriation process and also create confusion.

According to a population profile compiled by Safron, there are about 1.3 million refugees with PoR cards while about 600,000 of them are unregistered. Similarly, only about 33 per cent of refugees resided in camps while 67 per cent of them were living elsewhere.

Of the total, 74 per cent of refugees were born in Pakistan and about 70 per cent of them were below the age of 24 and 80 per cent had entered Pakistan between 1979 and 1990.

Official figures showed that more than 700,000 Afghan refugees returned to their country last year, but this number might decline this year.

Published in The Express Tribune, February 9th, 2017.