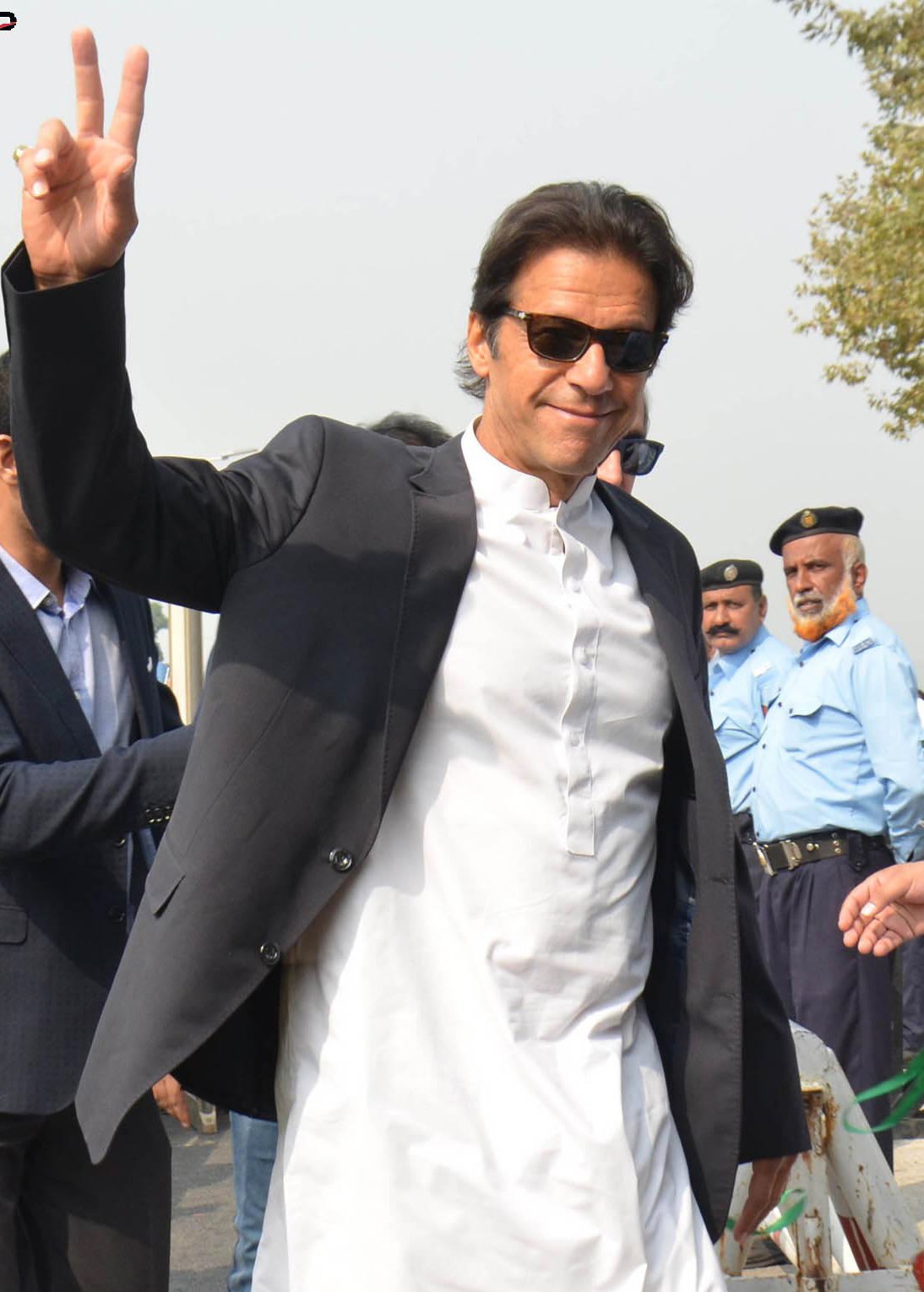 ---
KARACHI: Pakistan Tehreek-e-Insaf chairman Imran Khan declared on Wednesday that irrespective of the outcome of the Panama case, the system of accountability and justice will not remain the same after the Supreme Court judgment.

"No chief executive of the country will ever think about doing any sort of corruption in the future, because the case will set new benchmarks for accountability in the country," he told a news conference at the residence of PTI Sindh president Dr Arif Alvi.

He was flanked by senior party leaders including Asad Umar, Imran Ismail, Haleem Adil Sheikh, Firdous Shamim Naqvi and others.

Imran said: "Personally, I will not benefit from the case, but it is the case of 200 million Pakistanis, and it is about accountability of corrupt rulers who have been swindling the people."

"To change the fate of this country, we have started accountability not just of lower level clerks, but even of prime ministers and ministers."

The PTI chief pointed out that the case was not about the government or the ruling PML-N, but to make Prime Minister Nawaz Sharif and his family accountable for their corruption.

"The PML-N leaders have been defending their party head only to prove their loyalty and to save them from any corruption charges."

Responding to recent statements of Khawaja Saad Rafiq and Rana Sanaullah, Imran said: "They are threatening the Supreme Court, but this time they will not be able to attack its building."

The PTI chairman said the prime minister was on a ribbon-cutting spree ever since the start of the Panama Papers case hearing, adding the premier had inaugurated a project for the third time.

On the recent appointment of Sindh Governor Muhammad Zubair, he said: "Their formula for appointing a person on any post does not depend on an individual's qualification or merit, but upon his loyalty to the Sharif family."

On Karachi, he said: "Eventually, corruption in the country affects Karachi, as it contributes a major share towards the revenue generated in the country."

"At the time when I used to play cricket, there were a lot of cricket grounds here, but all of them have vanished as they have been encroached under china cutting."

Talking about heaps of garbage in the city, he said the Sindh government allocated a huge budget for solid waste disposal but its lack of interest had turned the metropolis into a massive garbage dump.

Imran admitted that he could not give much attention to the city as he was busy -- earlier in the sit-ins and now in the Panama Papers case. "But once a decision is delivered in the case, I will give my full attention to the city".

Published in The Express Tribune, February 9th, 2017.
COMMENTS
Comments are moderated and generally will be posted if they are on-topic and not abusive.
For more information, please see our Comments FAQ