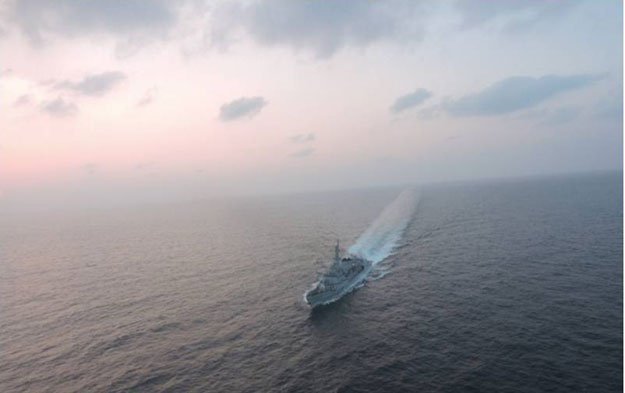 ---
KARACHI: In an effort to devise procedures and techniques against conventional and non-conventional threats, Pakistan will hold the multinational naval exercise AMAN 2017 from February 10 to 14.

Up to 36 countries, including China, US, Russia, Turkey, Japan, Great Britain, Indonesia, Sri Lanka, Australia, Maldives, Nigeria and others will be participating in the exercise.

As Pakistan stands exposed to a series of maritime-related security challenges, it is fast strengthening cooperation and mutual trust at regional and international levels, Vice Admiral Arifullah Hussaini, Commander of Pakistan Fleet, told media representatives on Wednesday.

"AMAN 2017 is an important component of these efforts," he said. "Presence of these friendly countries from all over the world is a manifestation of the firm resolve of international community towards peace and stability in the Indian Ocean," said the Commander of Pakistan Fleet.

He reiterated that through AMAN 17, Pakistan Navy will further strengthen its regional and extra regional countries.

Published in The Express Tribune, February 9th, 2017.
COMMENTS
Comments are moderated and generally will be posted if they are on-topic and not abusive.
For more information, please see our Comments FAQ