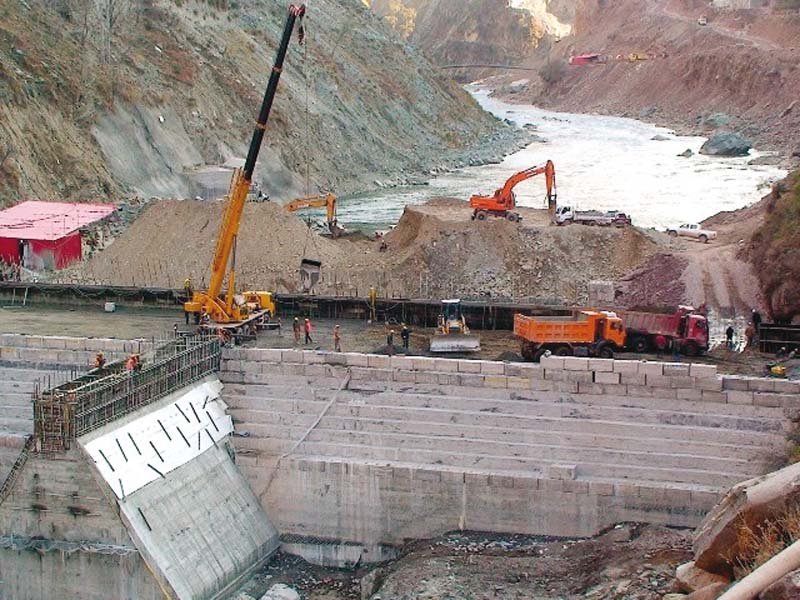 ---
ISLAMABAD: Excavation of 68 kilometres of tunnels for the 969MW Neelum-Jhelum Hydropower project will be completed in April this year.

With this achievement, excavation of tunnels, considered to be the most critical component of the project, will stand completed, said WAPDA Chairman Lt Gen (Retd) Muzammil Hussain during a visit to the project site on Wednesday.

Project officials told the WAPDA chief that two of the four generating units have been assembled and were now in place in the powerhouse, while the remaining two units were being assembled.

The project management was confident that the first unit of Neelum Jhelum Hydropower Project would be ready for wet commissioning test run in February 2018, whereas rest of the three units would also commence test run by April 2018.

The chairman visited the project site and reviewed the pace of construction of the composite dam, spillways, de-sander, diversion tunnel and the powerhouse.

During the visit, the chairman expressed satisfaction over the progress achieved during the last six months, as most of the critical activities have been carried out successfully and the project is heading towards its completion with a good pace.

The excavation of the left tunnel was completed in October 2016. After witnessing construction activities inside the diversion tunnel, Hussain emphasised upon the project management to ensure stipulated construction standards.

He also directed them to maintain the pace of work in order to meet the timelines of present working schedule for completion of the project.

Published in The Express Tribune, February 9th, 2017.