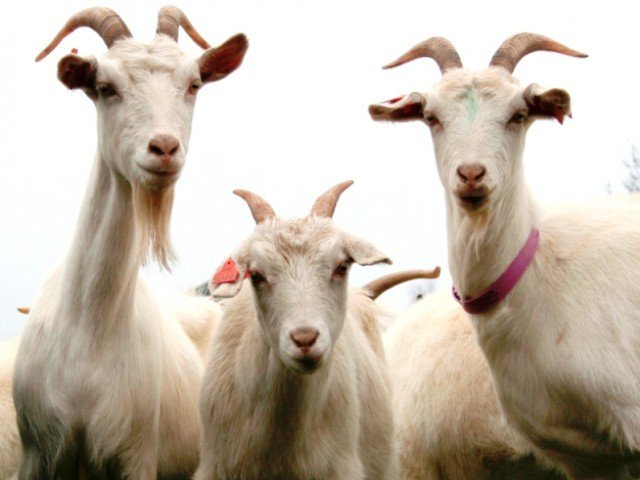 ---
HARIPUR: Police claimed to have busted an alleged gang of thieves and recovered goats from their possession from Tarbava area.

The suspects were handed over to the police for two days for interrogation by the court of a judicial magistrate.

Khanpur police told the judge that a police party posted at a picket near Tarnava on Tuesday evening, hailed a passing car, but the driver sped away.

After a long chase the police intercepted the car and recovered six goats from the boot and backseat of the car.

During the search, Abdul Rasheed a resident of Sair Pari Dartiyan, came and identified his goats, adding that it was the second time he lost goats in the last two months.

The police later handed over the goats to the owner and registered a criminal case against the arrested alleged thieves who were identified as Tahir Mehmood, Rashid, their wives Hamidun Nisa and Zubia Bibi.

Published in The Express Tribune, February 9th, 2017.