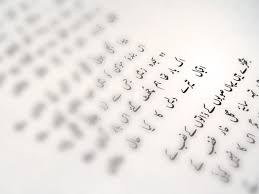 ---
RAWALPINDI: The National Testing Service (NTS) and Punjab Emergency Services have decided to conduct the scrutiny test for the applicants for recruitment of Motorbike Ambulance Service across the province in the Urdu language instead of English.

A Rescue 1122 spokesperson said that the decision to change the language was taken at  meeting between the Punjab Emergency Services Director General  Rizwan Naseer and management of NTS  on Tuesday evening.

Furthermore, the decision to make the entry test for candidates in emergency paramedics to be subject specific, while previously it was general in nature.

Pushed aside: Primary teachers unhappy with violation of transfer criteria

The measures come in the wake of a scant number of candidates who actually qualified for the positions, said a Rescue 1122 official.

He added that a total of 22,000 men applied for the 800 available posts of emergency paramedics.

The official further added that only 100 candidates were able to pass the relevant entry and psychological test.

He said that the Punjab government has announced starting a Motorbike Ambulance Service.

In this regard, directives have been given to the Punjab Emergency Services to recruit 800 motorbike paramedics for eight divisional headquarters of Punjab within a month's time.

Moreover, the worrying results have compelled the department to negotiate with the NTS administration to ascertain the reasons behind the poor outcome.

Based on the subsequent analysis, the English language being used as the medium of the test was problematic for candidates.

The legend that was Bano Qudsia

In its new advertisement, the Punjab Emergency Services has asked for fresh applications in tests to be conducted in cities such as Rawalpindi, Lahore and Multan.

Trained paramedics would be available on motorbike round the clock to dispense first aid and primary treatment in the case of an emergency.

The aim behind rolling out these new motorbike ambulances is to provide a quick response to emergency calls in congested areas of big cities as motorbikes can move fast in traffic even during rush hours.

Published in The Express Tribune, February 9th, 2017.
COMMENTS
Comments are moderated and generally will be posted if they are on-topic and not abusive.
For more information, please see our Comments FAQ