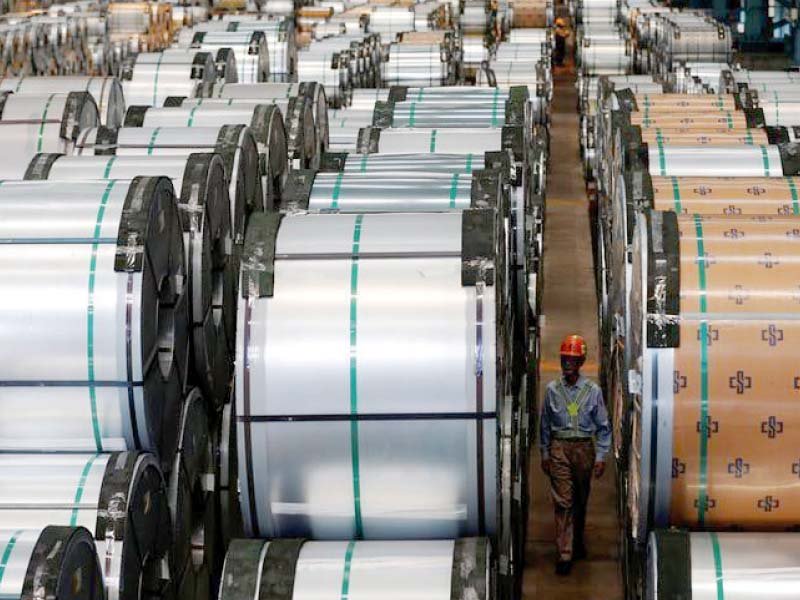 ---
KARACHI: International Steel Limited (ISL) said that the National Tariff Commission (NTC) has decided to impose definitive anti-dumping duties on galvanised steel coils/sheets for a period of five years with effect from February 8, 2017, according to a company notice sent to the Pakistan Stock Exchange (PSX).

The NTC initiated an anti-dumping investigation on August 11, 2015 on the request of the domestic industry that produces galvanised steel coils/sheets against its dumping from China into Pakistan.

The industry lodged a complaint that the dumping was causing material injury to the domestic players.

Galvanised steel coils/sheets of primary and secondary quality under different headings of Pakistan Customs Tariff (PCT) were under investigation.

Pakistan will be 16th largest economy by 2050: PwC report

The period of investigation of dumping was from July 1, 2014 to June 30, 2015 while the period of investigation of injury was from July 1, 2012 to June 30, 2015, according to the company notice.

The commission established that the domestic industry suffered material injury on account of increase in volume of dumped imports, price undercutting, price depression, decline in market share, sales, capacity utilisation, return on investment and negative effect on cash flow and increase in inventories.

The duty is imposed on Cost and Freight (C&F) value in advance value on imports of galvanised steel coils/sheets from China on the exporters/producers of this origin.

However, it would not be levied on imports from other sources (other than China) and in terms of Section 51(1) (e) of the Act on imports that are to be used  as inputs in products destined solely for exports and are covered under any scheme exempting customs duty for exports under the Customs Act, 1969.

The dumping margin would be 40.47% for Angang Steel Company Limited, Anshan City, China and all other producers/exporters from China. The dumping margin for Hebei Iron and Steel Company Limited, Handan City China would be 31.31%.

The dumping margin for Bengang Steel Plates Co. Ltd, Benxi City, China is fixed at 9.13% while the margin for Maanshan Iron and Steel Company Limited, Maanshan City, China would be just 6.09%.

In September last year, the NTC was made operational after remaining virtually defunct for more than a year when the prime minister appointed its chairman and four other members, fulfilling longstanding demands of local industries to address the issues.

The government failed to appoint NTC members, despite the enactment of its act, making the important body virtually dysfunctional for the past one year.

China to build highway network for improved links with Pakistan

Moreover, the domestic industry continued to suffer due to non-action against dumping - a practice where low-priced foreign goods make their way into the domestic market, rending local industries uncompetitive.

Under the new law, the functions of the NTC include advising the federal government on tariff and other trade measures to provide assistance to and improving competitiveness of the domestic industry.

Other key functions of the NTC are trade remedies for problems being faced by domestic producers and exporters, tariff rationalisation and proposals for tariff reforms, removal of tariff anomalies and any other matter relating to tariff or trade measures that the federal government may refer to the commission.

Published in The Express Tribune, February 9th, 2017.

Like Business on Facebook, follow @TribuneBiz on Twitter to stay informed and join in the conversation.
COMMENTS (7)
Comments are moderated and generally will be posted if they are on-topic and not abusive.
For more information, please see our Comments FAQ