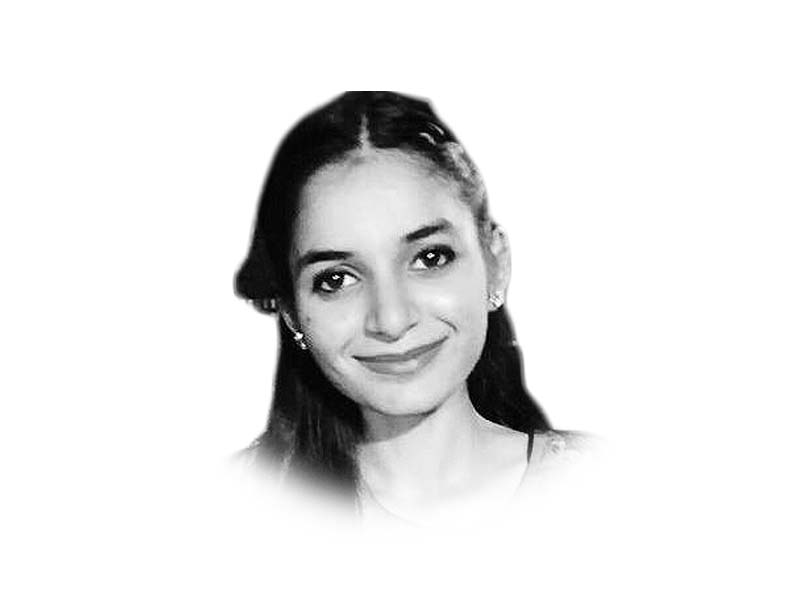 ---
Those of us who experienced trauma as kids, regularly because of bullies, fondled old injuries open simply by hearing Trump's furious maxim of aggression. Every one of us used to be a child. Every one of us were, sooner or later, shut by somebody greater and louder saying, "wrong, wrong," however signifying "It's not what you're doing that is wrong—it's your identity that is off-base."

Language is vital. Trump's insulting "no nos" are the figure of speech of risk and retaliation. For him, it's insufficient to boycott abortion; women who have abortions ought to be snubbed. To him, it's insufficient to triumph over Hillary Clinton; we need to loathe, imprison, and conceivably even murder her. The horrible dialect of this election and the Presidency of Trump is polluting America with enough uneasiness and vitriol to dispatch a war.

For quite a while, it appeared like a joke; Trump running Presidency. How could this six-time-bankrupt billionaire-slash-reality-TV star expect to be taken seriously? His opening move—naming Mexican immigrants, rapists —instantly lost the left, and his downgrade of John McCain, from hero to loser looked as though it would cost him the establishment right. But, in the wake of tussling with Megyn Kelly at the primary GOP debate, and proposing that she had blood leaving her "wherever," he finished the incomprehensible. How did this mango Mussolini hope to win the White House? Who could vote for him? Apparently, half America!

In any case, there's no denying that his messages had resonance with non-rational American minds. Scrutinising Obama's birthright, threatening to boycott Muslims, painting migrants as criminals to be dreaded — these are not policy positions. They are flammable words and pictures intended to light a movement. An optimistic mind, at this moment, can only hope that the "superpower" is more prepared to unite together than to be driven apart. Witnessing Trump's immigration policies, it wont be wrong to predict that Muslims and Mexicans will be like scapegoats in Trump's America.

If Trump's forceful stance towards Mexico on trade causes the Mexican economy to suffer, motivation for illegal immigration into the US will increase. The militarisation of the border has not shut down trafficking, but it has professionalized it. Trump wants a wall. His political recipe is halfway subject to white hatred and dread of nonwhites. The future effects of having a wall will not reduce the crime or illegal migration rate but will increase it since the harder it will be to cross, the more the migrants will rely on organised crime.

Clearly, he does not have a comprehension of the fine points of domestic and foreign policy and lacks the cool temperament necessary to manage the most critical country on Earth through hazardous times.

He fans the flames of tribalism and nationalism, inspiring and comforting those with deplorable views. He acquired the support of a lion's share of American voters through boldly false, often contradictory promises. This triggers the question, "Do Americans fancy wrongdoings that they elected a president like Trump?"

Under him, efforts to enhance climate change are dead, the rich will appreciate liberal tax reductions and for no less than four years, America won't see important endeavours to control the simple accessibility of guns.

Trump's triumph likewise implies that Republicans will recapture control of the US Supreme Court — implying that the Citizens United decision will stand and the abortion rights will scrape away on the state level.

Having divisive record of bigotry and misogyny, he has put a quiet stamp of approval on white nationalism, and has mainstreamed hateful anti-immigrant, anti-Muslim, anti-Jewish and anti-black sentiments that, until the rise of his candidacy, had been pushed far into the social margins. He will not bring back jobs that technology has taken. And if he actually begins the exchange wars he has guaranteed, costs for everything in the Wal-Mart will rise, the market for exports will become scarce and working people will endure the most.

He will not build a wall. He won't give low-wage individuals better, less expensive medical coverage. He won't put a stop to wrongdoing "on Day One" as he guaranteed. He won't bring down the American debt or get rid of the tax advantages enjoyed by the wealthy. And will blame his comprehensive failures on others — narcissists and hucksters always do. He will stand presented even to his supporters as somebody who never understood how to make America more noteworthy than it was.

His hair-trigger temper, poor poise and inability to welcome the variations of foreign policy will make him a uniquely risky man in terms of international affairs while his egotism and his scorn for the people who oppose his views will shatter what's left of comity in Washington.

But at the end, they say America has a special purpose; a shining beacon. This is not about President Trump. It is not about conservatives and liberals or Red States and Blue States. It's about the American vision and whether — those on watch during this moment in history — have the will and capacity to keep the American project alive. It's about patriots, not the ones playing in the Super Bowl against the Falcons, but real patriots defending what has justly been called the most important experiment in modern history: the United States of America.

*Sometimes, a deal with the devil pays off, big league.

Published in The Express Tribune, February 9th, 2017.

Like Opinion & Editorial on Facebook, follow @ETOpEd on Twitter to receive all updates on all our daily pieces.
COMMENTS (3)
Comments are moderated and generally will be posted if they are on-topic and not abusive.
For more information, please see our Comments FAQ