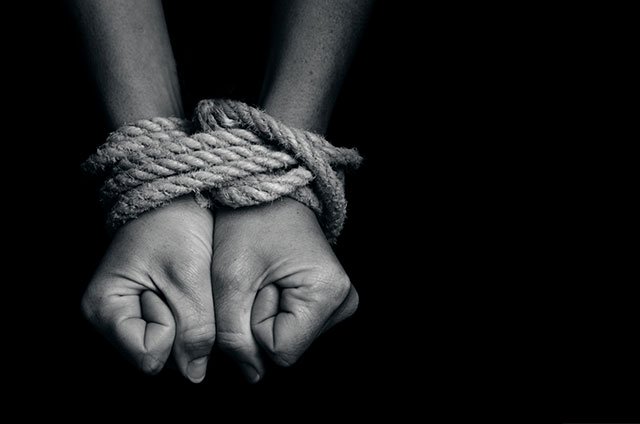 ---
FRANKFURT AM MAIN: A German court sentenced a woman to four years in jail Wednesday after she admitted to charges including selling sex with her teenage daughter online.

The 37-year-old was jailed on charges of serious sexual abuse of children and procuration, a court spokesperson said.

Judges also sentenced the woman's 40-year-old boyfriend to four years and 10 months in prison on three counts of serious sexual abuse for the crimes dating back to 2012-13.

Four men set alight 12-year-old-boy after failed sexual assault

The state court in Hildesheim in the northern state of Lower Saxony found that the woman had offered her teenage daughter, then 16, for sex online over a period of six months.

She arranged appointments with men, kept the money, and threatened to throw the girl out of the house if she refused to submit.

The woman was also present and even helped while her boyfriend assaulted her younger daughter, then aged 11, prosecution documents showed.

Court proceedings only began in January this year, although the older daughter had gone to the police in July 2013.

"The sentences are an important signal and compensation for the girls," the lawyer for the two daughters told news agency DPA after the hearing.

"They suffered to an unbelievable extent from these acts."

During the trial, the mother admitted to the charges, the court spokesman said, while the boyfriend contested the case.

The fact that the crimes were committed against the woman's own children led the judges to impose harsher sentences, he added.

The hearings were held behind closed doors because of the victims' young age.
COMMENTS (1)
Comments are moderated and generally will be posted if they are on-topic and not abusive.
For more information, please see our Comments FAQ