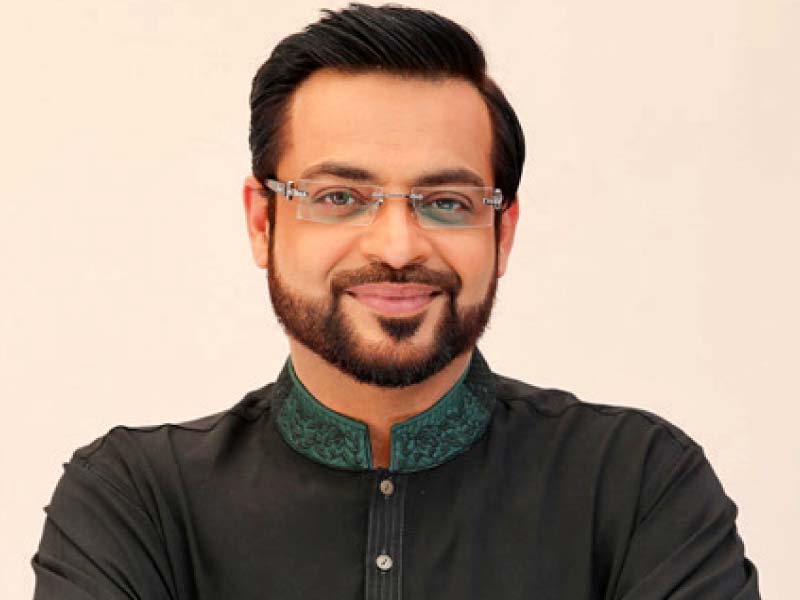 ---
The Supreme Court (SC) upheld on Wednesday Pakistan Electronic Media Regulatory Authority (Pemra)'s ban against anchorperson Aamir Liaquat Hussain's programme, 'Aisay Nahi Chalay Ga' on Bol News TV.


عامر لیاقت، "ایسے نہیں چلے گا" پر پابندی : سپریم کورٹ کا بول انتظامیہ کو پیمرا کے روبرو پیش ہونے کا حکم pic.twitter.com/XggVNcOHZH

— Report PEMRA (@reportpemra) February 8, 2017


A three-member bench of the apex court headed by Justice Amir Hani Muslim set aside the stay order issued by the Sindh High Court (SHC) on January 27 in favour of Bol News.

Directing the management of the TV channel to submit a written response to the show cause notice issued by the electronic media regulator, the top court said the management of Bol News should appear before Pemra to argue their case.

SC temporarily bans Aamir Liaquat's show

The bench, however, said Pemra's order may be challenged by the respondent before the high court and after hearing both the parties may pass appropriate orders.


Supreme Court maintains ban imposed by PEMRA on AL for hate speech on 26 Jan and disposes the case. BOL withdrew its appeal as well.

— M. Jibran Nasir 🇵🇸 (@MJibranNasir) February 8, 2017


The media watchdog had banned Aamir from appearing on any TV show for "preaching hate".

According to the order conveyed to the channel's management, "Aamir Liaquat shall not host any programme, or appear on TV in any manner (fresh, old or repeat) including (but not limited to) as a guest, analyst, reporter, actor, in audio, video beeper, promo/advertisement of his programme or in person, in any manner whatsoever, on Bol News screen with immediate effect."

The authority warned that if the management of Bol News failed to comply with the order, it would suspend the licence of the channel as well.