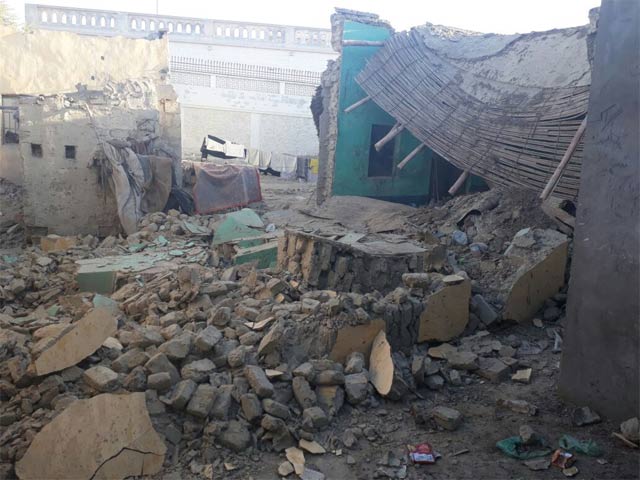 ---
A powerful 6.3-magnitude earthquake hit off the coast of Balochistan.

According to US Geological Survey, the 6.3-magnitude earthquake hit 23 kilometers southwest of the city of Pasni at a depth of 10 kilometers.




The epicentre of the tremor was around 90 km south of the town of Turbat, just off the coast at a depth of 10 km below the seabed, said the USGS, which initially estimated the magnitude at 6.6. Gwadar is also within 90 kilometers from the epicenter of the quake.

Earthquake jolts Swat, adjacent areas

No casualties was reported.

Pasni has a population of around 400,000 people. Pakistan is in a seismically active area, with quakes often felt across the region. Two quakes days apart in Balochistan in 2013 killed more than 1,200 people.




Earlier this month, a 5.0-magnitude earthquake was felt in Swat, and surrounding areas on Monday. "The quake's epicentre was Afghanistan-Tajikistan border region," the Pakistan Meteorological Department (PMD) said. No loss of life or property has been reported thus far.
COMMENTS (1)
Comments are moderated and generally will be posted if they are on-topic and not abusive.
For more information, please see our Comments FAQ