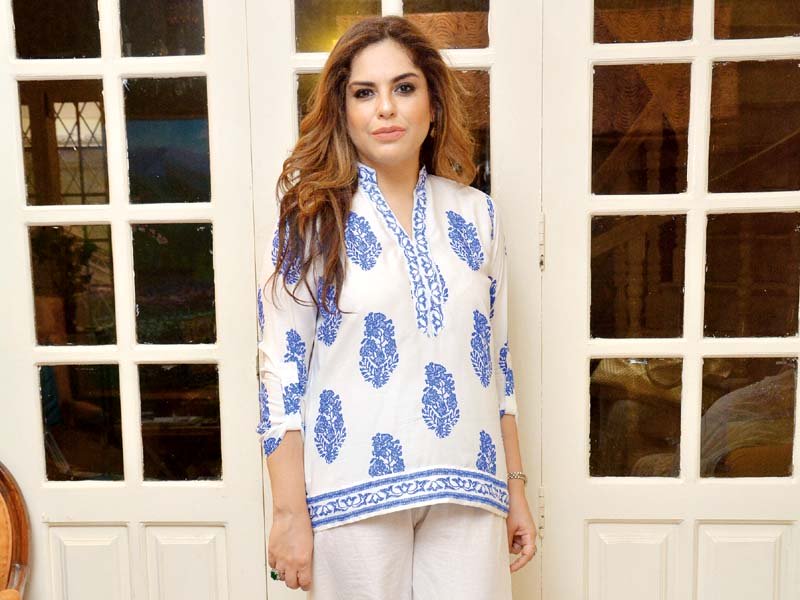 ---
The artist, graphic designer, and now the creative head of the clothing line Pinx, talks to us about her style evolution. Having developed a passion for fashion from a very young age, she breaks down her signature look and her beloved fusion style statements

Understanding your body is the key to looking good and a trait found amongst all impeccably dressed fashionistas. While people shy away from talking about their bodies, these brave souls explain how they work their anatomies to their advantage




How would you describe your body type?

I would say I'm curvy and sporty.

Has your body type changed over the last five years?

Absolutely, and for the better! I feel a more positive and healthier change in my body.

How has your style changed over the years?

It's more fusion now, and a lot more versatile. I tend to wear tunics, which can easily blend with both Eastern and Western ensembles. I prefer that to wearing a typical shalwar kameez.




In your opinion what is your most troublesome area? 

Definitely my arms — they have always been my biggest problem area.

How do you dress your body according to your body type?

I prefer wearing ensembles that flow. I love my boot-cut pants paired with a nice, short, breezy top that gives my silhouette some movement. I don't like fitted  clothes.

In your opinion what is the biggest mistake a person can make while dressing here? 

Following fashion trends rather than thinking about one's own body type. We seriously need fashion police here, because everyone is copying others and people aren't authentic.




Which silhouettes suit your body the most?

Smart-casual wear suits me best. When it comes to Eastern outfits, I usually opt for long, embroidered formals.

What is the one piece of clothing you shy away from wearing and why?

Cap-sleeves anything! I find that particular cut very unflattering.