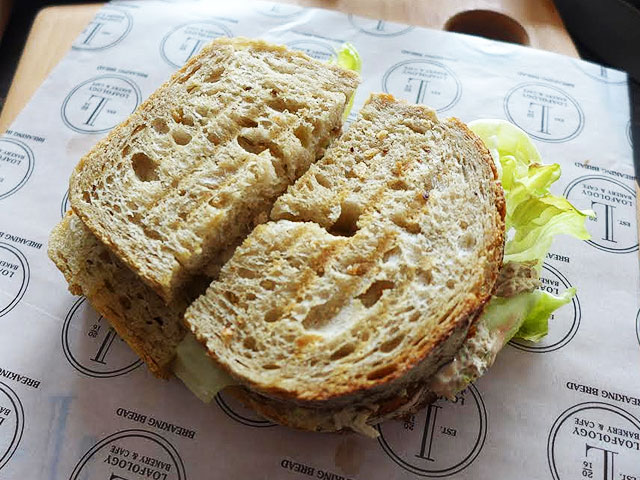 ---
BAHAWALPUR: Loafology bakery and cafe, unfashionably situated at 108W Jinnah Avenue, Blue Area, Islamabad is creating something of a stir - and rightly so. The 'new' cafes that open up in the bigger cities and nowadays some of the smaller ones as well tend to be variations on a theme.

There is little new or innovative about them for the most part, and at the upper end of the spectrum there is a commonality of fare on offer that varies in style and presentation but very little in terms of content. They come, burn bright for a while and then disappear to be replaced by the umpteenth iteration which will last until the sunglasses-on-top-of-the-head-at-night crowd decides to move on.

Restaurant review: The day I found a dead mosquito in my food




Loafology is nothing like any of them. Large, airy, light and almost achingly chic it is now in its third week of operation, and judging by the two visits this critic made deserves more than the fleeting mayfly life of many.

It is all about bread. Not just any old bread but bread in the European style, chunky and crusty on the outside, and baked in ovens imported from Poland. The punters do not see the frantically busy kitchens at the back, the spotless stainless steel, and the bakers hard at their craft. Instead they see the long counter that has everything breadwise from a Parisian baguette to a crackle-crusted cob.




There are salads as well, on the simple menu as 'Garden herb' – which they are, coming in part from a garden on the roof and the rest from the weekly farmers markets now doing good business in the city.

Restaurant review: The pull of Paramount

But it is the bread that makes Loafology different. It is made from two different grades of rye and three grades of wheat flour, also imported from Poland.




It is not that the flours of Pakistan are in any way inferior because they are not – they just do not produce the same results as European flours when used to bake European-style breads. And yes, they took flours from Pakistan to Poland to see if they could be made to bake Euro. They couldn't.




This was explained to me in painstaking detail by Nicole Mac, the Hon Prop, whose attention to detail is almost forensic. All of the bread is sourdough, derived from a fermented catalyst called a 'starter'. This is a live culture which in the case of Loafology is now 15 years old. Making the dough and baking the bread Loafology-style takes time. Nothing quick about these buns.

No appetite for La Cucina

Each baking takes two days from start to finish. No sugar is used, or sweetener. And you will not find any condiments on the table to slurp on to your sandwich post to delivery to the table either. If you like tomato sauce with everything then go somewhere else.




So does it work? This eaterie that is part industrial canteen, part café and part a plain old but immaculately designed place to meet the mates for a cuppa, a sarnie and a chinwag? It does, and the mix of people, young and old, expat and local, children and families, single men and women says that it appeals to a wide and eclectic demographic.

Review: Chop Chop Wok is all fired up

It offers a space unlike anything else in Isloo, and there are rumours that real croissants are on the baking horizon, as are pain chocolat. I can barely contain myself.




This is bold and innovatory eating, a reworking of the humble loaf; and Loafology has raised the bar in an increasingly crowded market. How long it remains unique is going to be a matter of considerable interest. Bake on!

Verdict: 4.5/5

Have something to add in the story? Share it in the comments below.