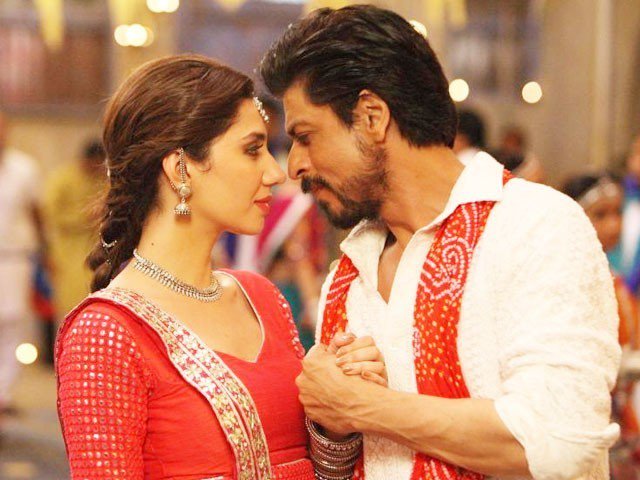 ---
LAHORE: The much-awaited Mahira and Shah Rukh Khan starrer Raees will not release in Pakistan, the country's  film classification body announced on Monday.

The Rahul Dholakia directorial, which marks Mahira's Bollywood debut, will not release in the country due to its 'objectionable' content, the Central Board of Film Certification (CBFC) said. "Owing to subtle portrayal of Muslims as violent criminals and terrorists, the recommendations forwarded by the CBFC panel deemed the film is unsuitable for public screening," a source privy to the development told The Express Tribune.

"We could not issue a certificate because the film portrays Islam and a particular Muslim sect in negative light," the source added.

Most members objected to the film's release, an official of the Punjab censor board said, adding that they will follow the decision of the central censor board.

CBFC chairman Mobashir Hasan could not be reached for comment.

Last week, the film was reviewed by Punjab and Sindh's censor boards.

The long awaited, self-imposed ban on Bollywood films ended on February 1 as Karachi's Atrium Cinemas screened Hrithik Roshan's Kaabil.

The information ministry and CBFC also cleared Karan Johar'sAe Dil Hai Mushkil for screening in the country.

Last week, Prime Minister Nawaz Sharif gave the thumbs up to the information ministry to lift the 'ban'.

According to an official handout issued by the information ministry, the government is "pleased to continue the existing open policy to display all international movies (including Indian films) in Pakistani cinemas".

The statement, however, pointed out that the cinema houses would be allowed to screen movies only after approval from relevant censor boards.

Following Uri attacks and 'surgical strikes' along the Line of Control, Pakistani cinema owners in September 2016 had decided not to screen Indian movies until tensions between the two countries receded. They took the decision after the Indian Motion Picture Producers' Association banned all Pakistani artists from working in film projects in India.

Published in The Express Tribune, February 7th, 2017.