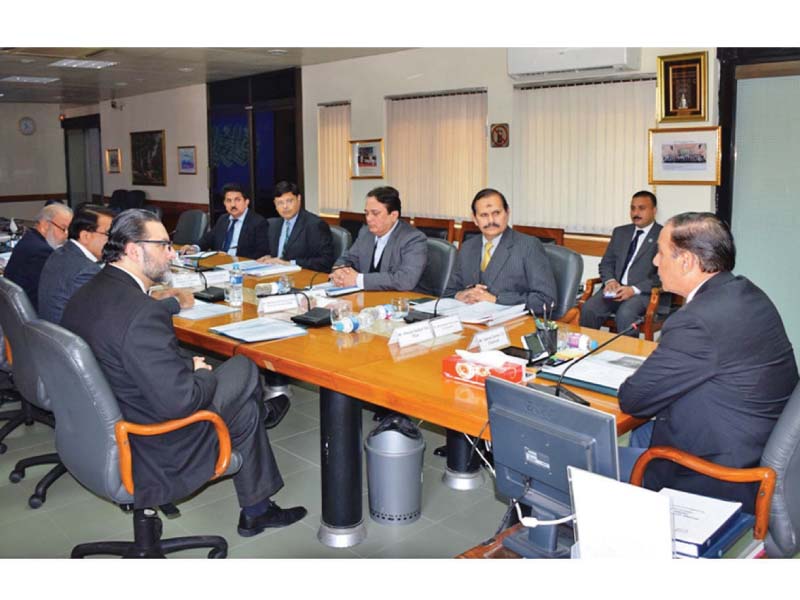 ---
Chairman NAB Qamar Zaman Chaudhry presided over a meeting to review progress on the basis of feedback regarding training of trainers (TOT), refresher and capacity building courses conducted for NAB Investigation officers/prosecutors in 2016 and training planned for the year 2017 at NAB Headquarters.

During the meeting, DG training and research (T&R) outlined the training of trainers course of five days duration was conducted at NAB HQ and 18 officers from BS-18-19 attended the course. He informed that 4 refresher courses of two weeks duration for IOs and COs were conducted in 2016, which 529 investigation officers and case officers attended. He informed that two refresher courses for prosecutors were conducted of two-week duration in 2016 in which 67 prosecutors attended. He informed that three interregional training sessions were planned during 2016 of one-week duration in which 87 officers, investigation officers, and case officers participated.

He further informed that six capacity building courses for officers, investigation officers and case officers were conducted of two days duration in 2016 and 28 inland training courses were availed in collaboration with foreign agencies including Australian Federal Police, British High Commission, Asian Development Bank, ICITAP, OPDAT, and UNODC during 2016.

A hundred and twenty-five NAB officers from regional NAB offices attended these training courses in 2016.

Twenty-one training courses were offered by the academies of other law enforcement agencies, government departments and were availed in 2016 in which 62 NAB officers/investigation officers/case officers attended. He informed that besides training of NAB investigation officers/prosecutors, NAB availed 42 training course for its secretaries, managerial and administrative staff from local training institutes in which 87 officials participated.

DG T&R division informed that training programme 2017 is prepared in the light of regional feedback and input of experts from other law enforcing agencies by T&R division, which is presented for consideration and approval of the competent authority.

He informed that during 2017, NAB has planned seven capacity building courses and four staff development courses for officials, while IT training and understanding of monitoring and evaluation system (MES) have been added this year.

Published in The Express Tribune, February 7th, 2017.
COMMENTS
Comments are moderated and generally will be posted if they are on-topic and not abusive.
For more information, please see our Comments FAQ