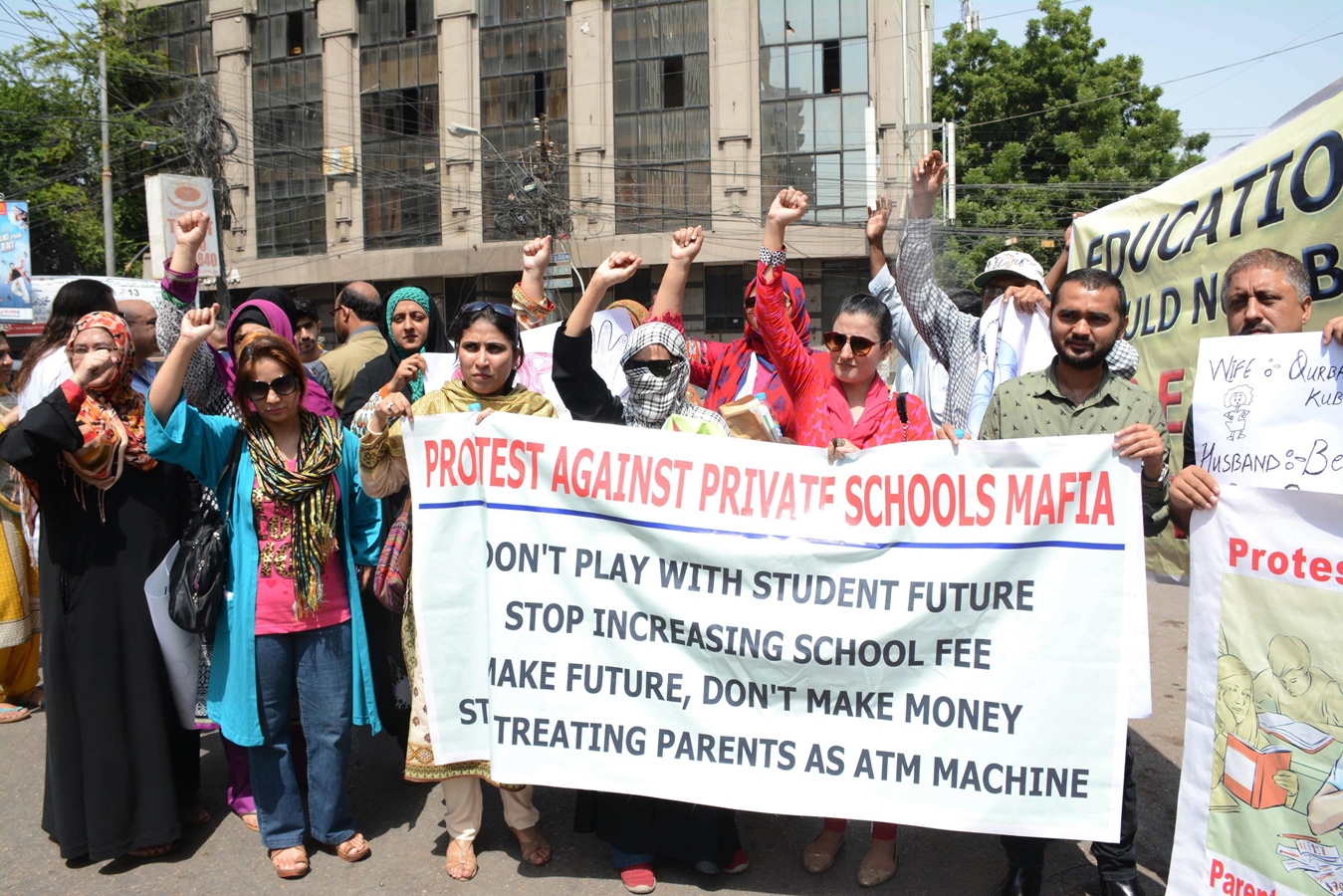 ---
KARACHI: Sindh Professors and Lecturers Association (SPLA) will hold a general body meeting on February 15 at DJ Science College and will march towards the CM House, announced the central president of SPLA, Ferozuddin Siddiqui on Monday.

"Teachers will also stage a sit-in in front of CM House if their demands are not met," said Siddiqui.

"The teachers are protesting and fighting for the four-tier formula while the government officials are dragging this issue in Sindh which has already been accepted in Khyber-Pakhtunkhwa and Punjab," he said, pointing out the biggest demand SPLA had been fighting for since more than a year.

In the past, they have protested and had meetings with the education secretary and minister on the matter but nothing happened after false and bogus promises. "The impact of our protest was observed when we came out in Karachi. The secretary education called us and formed a committee of regional directors to resolve the issue at the earliest," Siddiqui said, adding that since then, only one order has been passed by the chief minister to hold a meeting with the education minister Jam Mehtab Hussain Dahar.

"We haven't met the minister yet and have postponed three of our sit-ins in the last 10 days," he said, adding that they had to protest on the issue in Hyderabad on January 23, in Sukkur on January 31 and in the entire province on February 7.

SPLA has also announced that if the officials resolve the issues of promotions and accept their legal demands then the protest and sit-in planned for February 15 will be called off.

Meanwhile, commenting on the official status of SPLA and to claims made by some of the members that SPLA did not have any official governing body, Siddiqui told The Express Tribune that SPLA possesses all required legal authorities and documentations which have time and again been challenged by a few members who lost in SPLA's elections in 2013.

Published in The Express Tribune, February 7th, 2017.
COMMENTS
Comments are moderated and generally will be posted if they are on-topic and not abusive.
For more information, please see our Comments FAQ