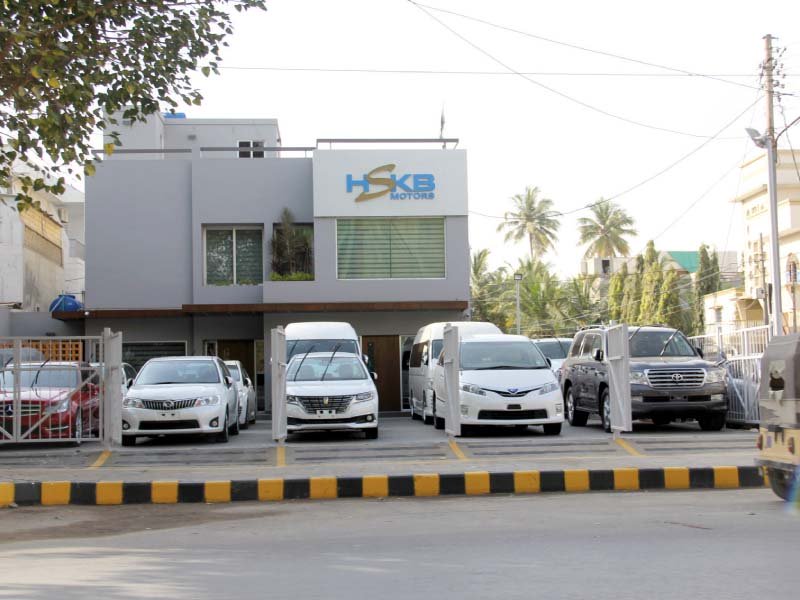 ---
KARACHI: Action by the traffic police against haphazard parking of cars belonging to showrooms on Khalid Bin Walid Road has started yielding results.

Almost three weeks after the complaint was lodged, traffic movement is smooth and the cars are parked in a single line. Traffic police mobiles keep patrolling the road every now and then and commuters are satisfied with the action by traffic police on the chief minister's order. The association of showroom owners, however, is visibly irked.

Chief Minister Murad Ali Shah had ordered the removal of illegal parking specifically from Khalid Bin Walid Road at the start of January while he was visiting Tariq Road.

The two-kilometre long Khalid Bin Walid Road between PECHS blocks two and three is used by citizens to commute between Sharae Quaideen and Shaheed-e-Millat Road.

Civic issues: Karachi needs more water, says PSP chief

Expressing mixed views over the action, chairperson of the Automotive Traders and Importers Association Adil Khan told The Express Tribune that this is the first time that the car dealers have unanimously agreed to cooperate with the authorities.

He added that despite their cooperation and the removal of cars from the road, the traffic police are not allowing customers to park their cars, which is troublesome for them. He added that there are around 400 car showrooms on this road that pay billions of rupees in taxes and custom duties but even then their requests are not being entertained.

The last 15 days have been really difficult for the car dealers here, said Khan, adding that business has decreased to 10% since customers find it difficult to visit the showrooms if they are not allowed to park.

We went on a three-day strike and then the deputy commissioner had agreed to facilitate us with customer parking but even then the traffic police are lifting cars of customers and declaring them illegally parked vehicles.

Khan added that they are being dealt with like roadside vendors and lamented that the government has yet to realise their importance in terms of the hefty taxes they pay. He said that there are a total six major markets of car showrooms - Khalid Bin Walid Road, New MA Jinnah Road, University Road, Sohrab Goth, Jamshed Road, Defence and Clifton, which comprise around 800 showrooms.

He concluded that they will welcome such actions being taken for all the encroachments in the city and not just against showroom owners.

At least two to three traffic police cars were seen patrolling on the road in order to check encroachments. East traffic SSP Erum Awan told The Express Tribune that they will not tolerate any sort of parking here and the showroom association had convinced the deputy commissioner to grant them parking for the customers. She added that even high court had ordered them to take action against illegal parking but the showroom owners were not cooperating with them.

In the limelight: Welcome to Karachi [again]!

Awan said she is happy that people using this artery regularly stop by to thank police officials for taking this action.

Meanwhile, Raza Gardezi of Shehri - Citizens for a Better Environment said before starting such businesses, showroom owners should have thought about this issue, as, according to the building by-laws, it is their responsibility to provide parking spaces to their customers. The traffic police have the right to declare any artery as a no parking zone and no authority can interfere in that, he added.

Gardezi was of the view that the action was necessary, since the showroom owners were using two lanes for their car parking while their customers were using the remaining one and very little space was left for commuters.

Published in The Express Tribune, February 7th, 2017.
COMMENTS
Comments are moderated and generally will be posted if they are on-topic and not abusive.
For more information, please see our Comments FAQ