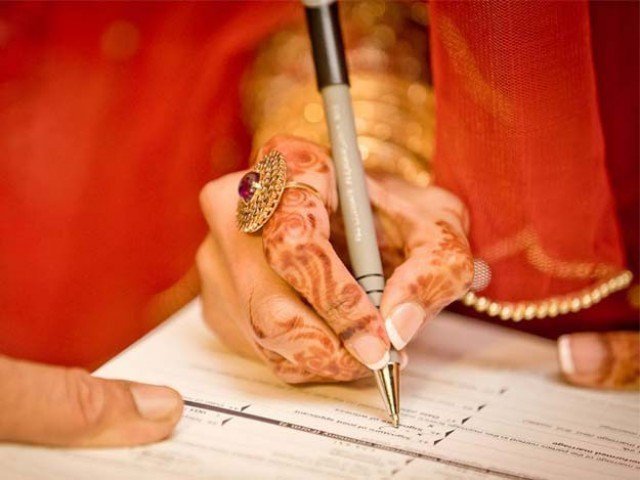 ---
NEW DELHI: Two priests have been arrested in India for marrying off their teenage children in a secret ceremony they believed would bring prosperity to their families, police said Monday.

Three others, including the mothers of the betrothed, were also detained when police broke up the Hindu wedding rituals in the southern city of Hyderabad.

Police, acting on a tip off, discovered dozens of family members present at the secretive ceremony to wed the 15 and 13-year-old teenagers.

Child reunited with mother after taken to India a year ago

"We received information about the wedding and during the raid rescued the children before arresting the five accused," police inspector Narender Goud told AFP.

Their parents claimed the marriage was a family tradition premised on the belief that it would bring them good fortune, Goud said.

The priests justified the union by claiming they too were married at the same age.

Child marriages are illegal in India but the practice remains widespread, especially in rural and poorer parts of the country where superstitious beliefs are rife.

Indian tycoon throws mass wedding for fatherless brides

The teenagers alleged they were compelled to marry by their parents, Goud said. They remain at a local child welfare agency.

Almost half of all Indian women aged 20-24 married between 2005 and 2013 were wedded before the legal age of 18, a UNICEF report said last year.

Many parents in India marry off their children in the hope of improving their financial security and to avoid the shame associated with pre-marital sex.