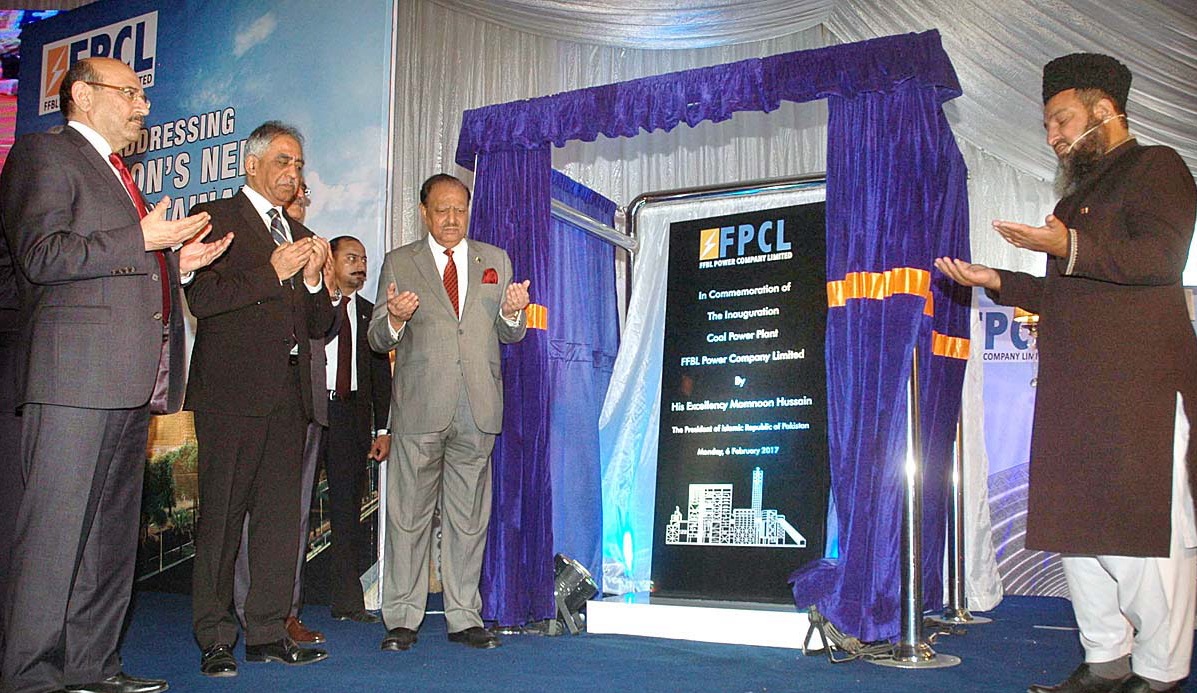 ---
KARACHI: A 118-megawatt coal-fired power plant, a project of Fauji Fertilizer Bin Qasim Limited (FFBL), was inaugurated at Port Qasim on Monday, which would provide 52MW of electricity to K-Electric on a sustained basis.

Talking to media on Monday, FFBL Chief Executive and Managing Director Lieutenant General (Retired) Haroon Aslam said FFBL Power Company Limited had entered into a long-term agreement for 30 years.

The plant, besides providing 52MW of electricity to K-Electric, will also meet steam requirements of FFBL's fertiliser plant.

Fauji Meat officially begins commercial operations

Aslam said the plant, one of the earliest coal power projects in the country to start running, was capable of using both imported and locally produced coal as fuel.

The project features a completely covered coal yard with extensive plantation and a strict environmental control system to have minimum impact on the environment.

He praised the project team for its strong in-house technical capabilities coupled with vigour, enthusiasm and hard work.

FFBL profit dives 96% to Rs229m

FFBL Group General Manager Aamir Ahsan said completion and commissioning of a unique and capital-intensive coal-based power generation facility within two years was challenging.

The most challenging task for the project team was to undertake it with a non-turnkey engineering, procurement and construction (EPC) contract approach, he said.

According to the company, the coal-fired power plant within FFBL fertiliser complex will help overcome the energy crisis in future as a substitute for natural gas-based system. Besides K-Electric, the power generated will be used for the existing fertiliser complex.