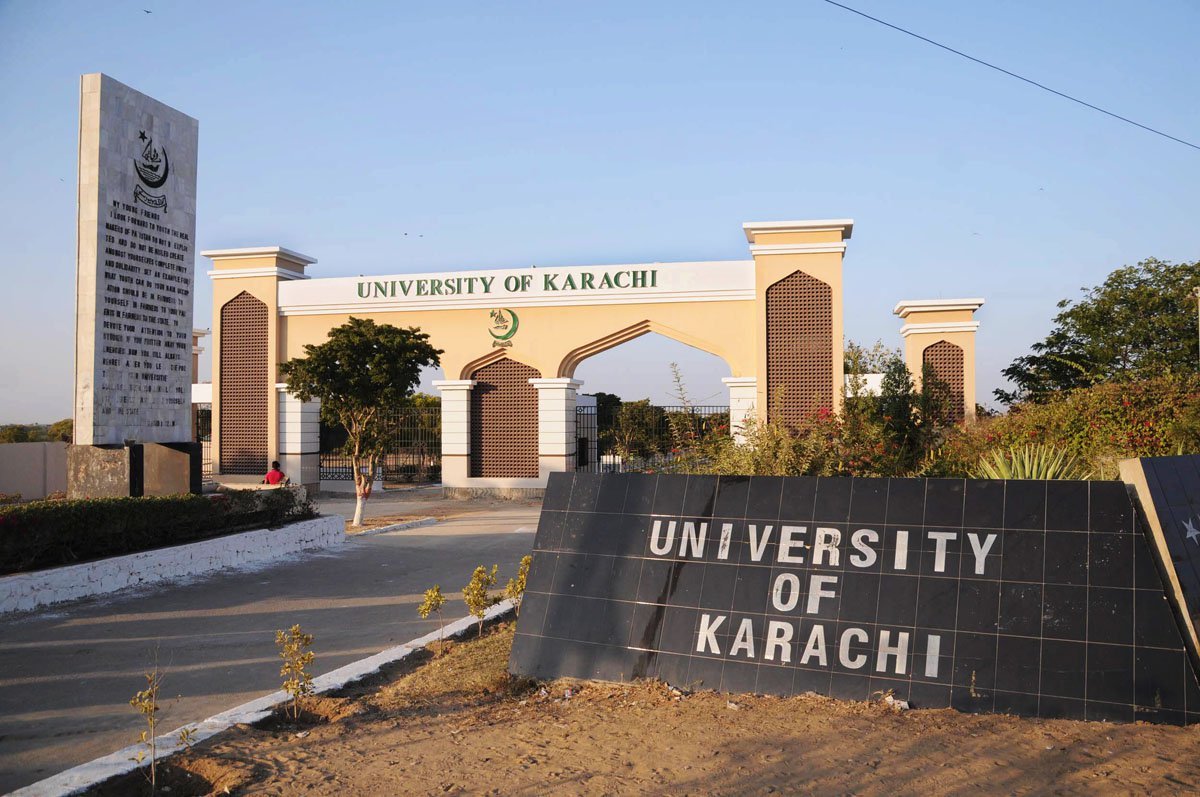 ---
KARACHI: The new vice-chancellor (VC) of Karachi University (KU) wants to restore student unions, which have been banned for the last 32 years.

Talking to The Express Tribune, the newly appointed VC, Prof Dr Muhammad Ajmal Khan, said that he encourages open debate and discussion in the premises. "The decision [to revive unions] is not mine but if I was to be asked, I want the unions to be revived as it gives power to the students," he said.

"Universities are democratic institutes." He added that he encourages open debate and discussion in the premises.




According to him, student political wings are acceptable in the university as long as they do not turn it into a war zone. He added that everyone has the right to express their point of view but using the university for politics and involvement in administrative matters will not be tolerated.

Reforms

Having taken charge of one of the largest public-sector universities in Karachi, Dr Khan has geared up to introduce reforms in the university. He said that his first priority is to introduce an electronic and computerised system in the varsity.

In the first phase, administration, accounts and admission system will be the priority for computerisation. According to him, the idea is to ease the problems of students and make the system efficient and transparent. "Right now, it is just an idea that will take time as we will have separate meetings with the departments concerned on how to introduce this system in every part of the university from the entrance gate till mark-sheet issuance," said Dr Khan.

The university faces a lot of issues in issuance of certificates and verifications of degrees. The Higher Education Commission has also submitted many complaints regarding enrolment check procedures and slow process of system. According to Dr Khan, the computerised system will save time and help enhance efficiency. "We are working to make that a process of days, which [earlier] took weeks," he added.

According to the VC, it has yet to be decided whether integrated software will be incorporated or separate modules will be made for different departments. He said technicalities will be decided after meetings of officials.

Imparting knowledge

Dr Khan said the main aim of the university will be to create and dispense knowledge instead of creating vacancies and generating profits from it. "The university has issues from financial crisis to the quality and training of faculty members," he said, adding that he has been listening to the problems affecting different sectors of the university from morning till evening for the last few days. He said he will devise a proper strategy to cater them.

Commenting on the corruption cases of university officials that are reported every now and then, he said that some of them are genuine but some have also been exaggerated. He added that he will fight against this menace and has started working to lessen it if not eliminate completely.

"I am a science person and have spent my whole life in research and assessment," he said. "I will work the same way here, too."

Recalling how people were discouraging him when he was applying for the post of the VC, he said he believed that this university has given him a lot since his affiliation with it from 1971 as a student, teacher and director of the institute. "I think by doing any positive thing for this institute, I can repay a bit of [the debt]," said the VC, adding that it is difficult to move forward but the effort is to stop the decline in the status of the university.

Stepping up security

Meanwhile, a meeting was held at KU on Saturday, presided over by the VC, to discuss the ongoing security situation of the varsity and devise a comprehensive security plan. According to the security plan, CCTV cameras will be installed on entrance and exit points, for which a central control room is being established at the campus and is in the final stages.

Published in The Express Tribune, February 6th, 2017.
COMMENTS
Comments are moderated and generally will be posted if they are on-topic and not abusive.
For more information, please see our Comments FAQ