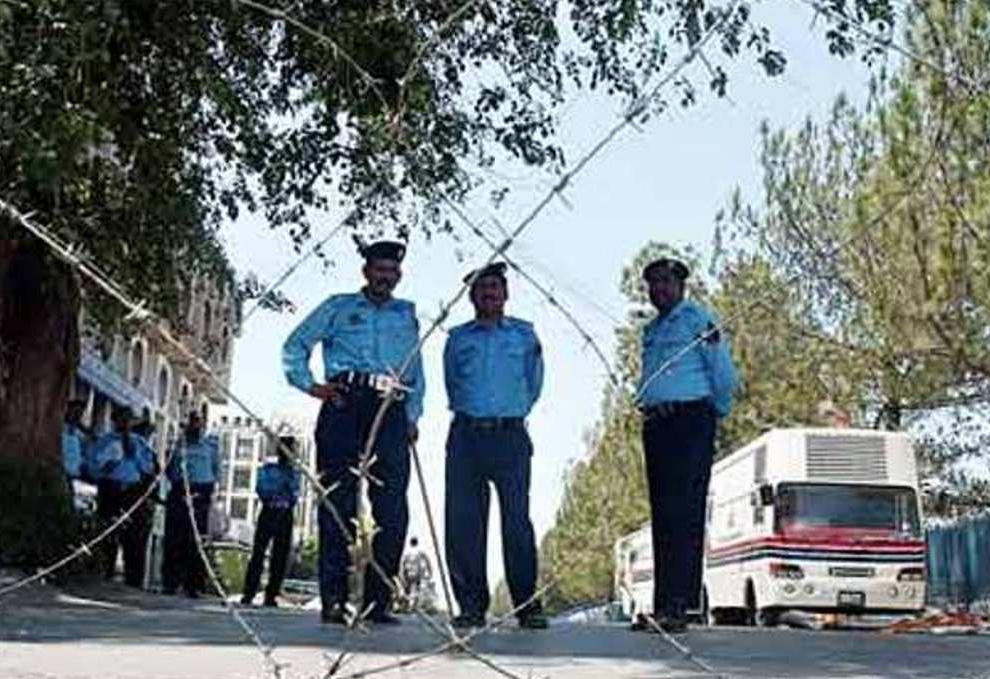 ---
ISLAMABAD: Law enforcement personnel are looking for three policemen who allegedly illegally confined a man and extorted Rs50,000 from him by threatening to book him for drug peddling.

Raja Muhammad Adnan told police that SI Shams Akbar, along with constables Muhammad Saleem and Tauqeer, had allegedly abducted him from Dharek Mohri on February 1.

They then allegedly confined Adnan in a community police centre.

"They tortured me in the police chowki and threatened to implicate me in a drug pushing case," claimed Adnan in the application to the police.

"They let me go after taking Rs50,000 on February 2," he added.

The complainant further claimed that he had paid the cops Rs20,000 last month."They demanded that we pay them Rs20,000 every month," said Adnan.

A police officer said that the three police officials accused by the complainant had been suspended and were on the run.

Published in The Express Tribune, February 6th, 2017.