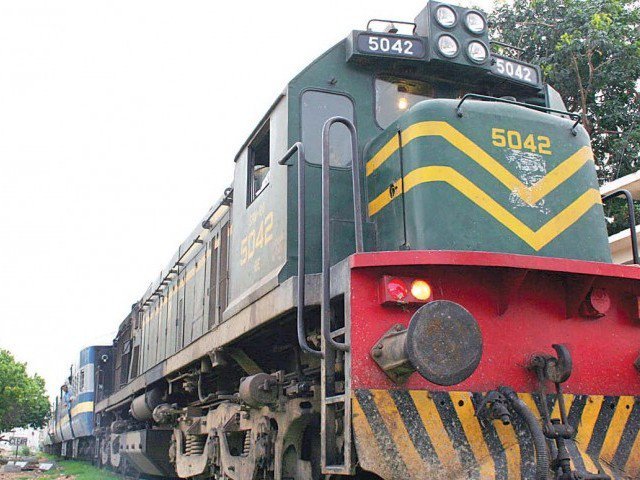 ---
LAHORE: The Auditor General of Pakistan (AGP) has criticised the public-private partnership model adopted by Pakistan Railways in a special audit report 2015-16, saying the manner in which the state-owned entity conducted its transactions was questionable and inefficient.

The report not only criticised the process of commercial management of loss-making trains, but also highlighted loopholes in awarding the contract of Pakistan's first luxury train, Business Express, to a private party.

The report said that the management totally ignored the government policy and no guidance was attained from Infrastructure Project Development Facility (IPDF). It further said that the process of handing over Business Express, Hazara Express, Shalimar Express and Night Coach was neither planned nor monitored appropriately. In addition, no feasibility study was conducted before awarding the contracts.

Pakistan Railways suffers another loss-making year

"The bidding process was not transparent and a lot of irregular practices were followed in all cases like negotiations and selection of private firms was made even before the publication of advertisements regarding invitation of bids," stated the report.

Business Express

In case of business express, the report said that the bidding process was vague as negotiations were made with the Lahore Chamber of Commerce and Industry (LCCI), proposals were initiated, discussed and decided before the advertisement of notice for the `Expression of Interest' in newspapers.

"The criteria for technical evaluation was baseless and irrational as the financial health of the company, previous experience, registered office, staff position and ability of the company to run business express was totally ignored and only value added investment was taken as the sole criteria."

Furthermore, a lot of political influence was imposed on Pakistan Railways management to reduce journey fare. The venture remained conflicted between the parties and was concluded with the Supreme Court's decision with outstanding recoverable amount of Rs2.2 billion from Four Brothers, added the report.

Pakistan Railways asked to adopt state-of-the-art technology

Shalimar Express

The audit report said that railways management did not plan to outsource the commercial management of Shalimar Express but the operation of the train was suspended on July 29, 2010 with an earning of Rs482.117 million. A benchmark of only 60% of total carrying capacity was proposed, which was further raised to 65% but was still below Rs9.321 million than the earning of the train suspended.

Night Coach

The bidding process and selection of the firm for outsourcing of commercial management of Night Coach was not fair and transparent.

No feasibility study or cost benefit analysis was conducted by the railways management and contract was awarded to technically unqualified firm.

Published in The Express Tribune, February 5th, 2017.

Like Business on Facebook, follow @TribuneBiz on Twitter to stay informed and join in the conversation.