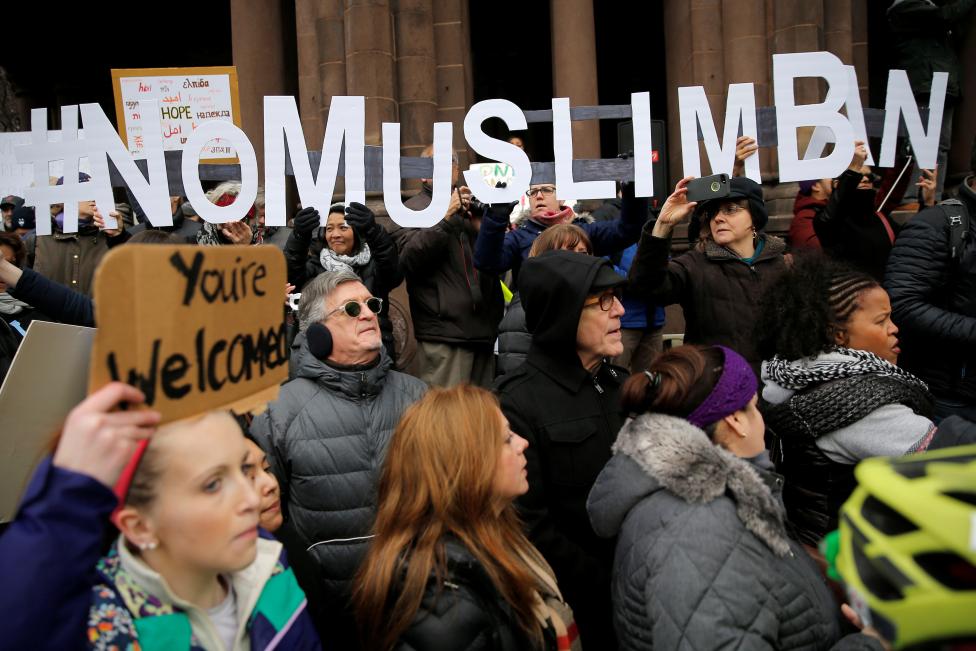 ---
Only 16 days in office and US President Donald Trump is already on the warpath with his opponents, issuing dangerous executive orders and picking controversial figures for his cabinet. His most provocative move, however, was the ban on travellers from seven Muslim-majority countries which triggered protests and lawsuits across the country. Issued on January 27, the presidential decree bars Syrian refugees indefinitely and blocks citizens of Iran, Iraq, Libya, Somalia, Sudan, Syria and Yemen from entry into the US for 90 days. Refugees from countries other than Syria are barred from entry for 120 days.

The order was met with quick legal challenges but the biggest blow came yesterday when a US federal judge put in on hold nationwide. The court decision was a result of a complaint filed by the US state of Washington. The US system of governance is based on the principle of judicial review which means that if two branches of government are at odds, court directions reign supreme without any exception. As a result, the latest court order will successfully prevent new American administration from stopping nationals of the seven "banned" countries from entering the US.

The "Muslim ban" violates the US constitution on many accounts: it is discriminatory in categorising aliens on the basis of their nationality; non-citizens who can face persecution if returned home cannot be deported and; suspension of due process procedure. These are the points most lawsuits against the ban will raise and it will be a tough battle between the White House and the liberals who want to defend the American values and the law. In all the protests and legal fights, the bright side is that the US is a vibrant democracy and the people and the structures who believe in the worth of this system will put up a tough battle against those they believe are out to destroy it — in this case their president. And they are the hope; in the words of former US president Bill Clinton, there is nothing wrong with America that cannot be cured by what is right with America.

Published in The Express Tribune, February 5th, 2017.

Like Opinion & Editorial on Facebook, follow @ETOpEd on Twitter to receive all updates on all our daily pieces.