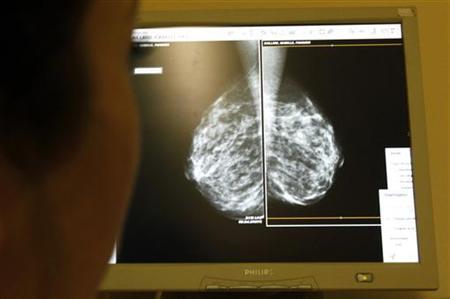 ---
Every time we hear the word "cancer", our minds conjure up images of grown men coughing through their cigarettes. Therein lies the problem.

Many of us still think that cancer is an adult disease and never associate it with children or young adults. However, that does not make the problem disappear. Childhood cancers are very much a reality and on the verge of becoming a public health concern in a number of developing countries. According to a 2014 study, paediatric cancers should be treated as a global child health priority in such countries.

A doctor's quest against childhood cancer

As a middle-income country, Pakistan has yet to form a functional national cancer registry, much less strategize to deal with the problem. Dr Zehra Fadoo, paediatric oncologist at Aga Khan University Hospital (AKUH), identifies this as a major hurdle. "There are only estimates provided by international agencies based on our population. We don't have actual statistics because there is no cancer registry to record all the cases. Based on these estimates, approximately 8,000 to 9,000 new cases appear every year in Pakistan," she says.

Identifying root causes

Dr Christopher Wild, Director of International Agency for Research on Cancer, also identifies childhood cancers as a public health problem in the developing world. In a statement last year, the organisation mentions that approximately 215,000 new cancer cases are diagnosed every year in children younger than 15 years of age. While cancer is still rare in children according to the global average, a huge discrepancy exists between developed and developing countries. Childhood cancers represent only about 1% of total cancer cases in developed countries. However, in low-resource countries where children make up almost half of the population, the incidence rate is almost five times higher.

Imran performs groundbreaking of Shaukat Khanum cancer hospital in Karachi

Mortality rate, that is cancer-related deaths, is also quite high because of lack of healthcare facilities. The problem is not that the disease is untreatable; in fact many of the cancer types that are common in children have a high survival rate. Again, the discrepancy exists between high resource countries where survival is almost 80% and in low resource settings where survival is as low as 10%. There can be several reasons for this lower survival rate; including lack of specialised healthcare institutions, lack of awareness, and financial restraints.

Treatment facilities

"Currently, about eight to 10 institutions in Pakistan are equipped to provide diagnosis and treatment facilities for childhood cancers, including AKUH. Only 2,000 to 3,000 children reach these hospitals to receive treatment. Rest of the children afflicted with the disease are either not diagnosed at all or don't receive treatment," Fadoo informs. This indicates that the availability of treatment centres is a major aspect that needs to be addressed.

If at this point, you're thinking that the government should work towards building institutional capacities, you're right. However, we are all equally responsible for helping fellow citizens, especially children of our nation. Indus Children Cancer Hospital (ICCH), initiated back in the year 2000 through Children Cancer Fund of Rs40,000 only, has appeared as a beacon of hope. The centre has been providing free cancer treatment as well as psychosocial support to patients and their families, referred from throughout Pakistan and some of our neighbouring countries. ICCH merged with Indus Hospital in 2014 and continues to provide free treatment through Zakat and donations.

Experts call for countrywide cancer database

Shaukat Khanum hospital is another example of an institution supported by civilian funds and providing free treatment for cancer patients including children. AKUH has established a dedicated chemotherapy welfare fund through which eligible patients including children receive substantial financial support through the welfare and zakat program.

Lack of awareness

We most often relate childhood diseases with infections; cold, flu, measles and chicken pox are all too common in our communities. This is why we know to look for symptoms like fever, cough and various body rashes that are associated with different infectious diseases.

However, symptoms of cancer vary and can be difficult to identify at early stages. The main reason is that the types of cancer common in children are also different from those in the adult population. Breast, lung, oral and colorectal cancers, all have some very specific symptoms which can be easy to spot. Hence, common people are aware of what to look for and when to go see a doctor.

The clinical picture is entirely different in children. Blood cancers – leukaemia and lymphoma – are the most common types of cancer, followed by brain tumours, cancer of the eye (retinoblastoma), and others. In Pakistan, studies conducted by ICCH, AKUH, Shaukat Khanum and Jinnah Postgraduate Medical Centre have reported various types of blood cancers and brain tumours as the most commonly diagnosed cancers in children.

American Cancer Society lists unusual swellings and lumps, fatigue (unexplained tiredness and loss of energy), paleness, continuous pain in a part of body, unexplained fever, frequent headache, vomiting and easy bruising as important signs. Children being children are prone to get sick and hurt which can often mask these earlier signs of cancer. However, taking note of a child's health and consulting physicians if they display any such symptoms can help diagnose cancer early.

Reaching a primary healthcare physician on time and getting referral for a specialist is particularly important. Adult cancers have various environmental and lifestyle factors associated with them, most common being radiation exposure, smoking and obesity. "There aren't any preventable risk factors associated with majority of childhood cancers. Even genetics doesn't play a major role; less than 5% of cases have a hereditary component associated with them. So it all depends on getting the referral and reaching health facility on time. We have to focus more on raising awareness to make early diagnosis possible," Fadoo explains.

Cancer is curable if diagnosed early

AKUH has been advocating this cause with awareness programs, sessions and campaign for childhood cancers. Fadoo also shares that Pakistan Society of Paediatric Oncology, a recently constituted non-profit organisation, has been established with a mandate to improve public awareness and facilitate early diagnosis and provide platform for high quality care for these children on a national level.

Financial constraints plaguing families

It comes as no surprise that a huge majority of Pakistanis cannot afford cancer treatment. Each chemotherapy visit costs thousands of rupees. Multiple scheduled and unscheduled visits are often the case with cancer treatment. Thankfully, the funds of fellow citizens and similar resources help some of the cancer hospitals in the country to offer either free treatment or multiple welfare options. However, these funds can only cater to a limited number of patients.

Even when the treatment is free, it is not the only expense one has to pay for. Aneela Abbas, a psychologist working with ICCH, stated that they get referrals from all over the country, and even from neighbouring countries like Afghanistan and Iran. "Families coming from these remote areas have nothing on them. Most had been travelling for a while and visited multiple hospitals to finally reach us. No extra clothes, cash or anything other than a few essentials for their kid," she says.

The accompanying family members often times include siblings of the referred patients, as their parents have nowhere else to leave them. These families have no place to live in the city, or a job to help with food or other expenses. "Initially, we do our best to help them with rent and food. But we can only do so much. This financial burden forces parents to quit their child's treatment and take them back home," she states.

Awareness, early detection imperative

"Once, we had a father come to us to tell that he wanted to take his child home. We were surprised and upon asking he told us that they had left their seven other children in town to live with different relatives. They simply told us they could not choose one of their children over the seven others. This is the reality of people here," Abbas shares.

While treatments are afforded through donations and funds, these other expenses are equally straining for families. Even those who come from nearby towns and cities lack basic facilities such as food, water and a place to rest. The hospital regularly sees a number of parents and siblings of their patients, waiting outside in extreme heat and cold.

Psychological assessment and therapy

The burden of diseases often manifests through chronic stress and anxiety. Even imagining that a family member, much less a child, is suffering from such a serious disease can be stressful for us. These children and their families have to go through a very difficult time. The problem increases ten folds when they have no information about the disease and potential treatment outcomes.

"When these families arrive here, they have already heard the word "cancer". They're worried because they hardly know anything about the disease. These people are in severe distress which can often lead to emotional breakdowns. At ICCH, we have Psychosocial Oncology Department to provide counselling and psychosocial help. We provide them information about the particular cancer, its treatment and everything in an easily understandable manner," Abbas says.

Awareness, early detection imperative

Apart from initial counselling, the department also conducts child-life sessions that help children understand the impact of their illness and reduce distress, pain management sessions to assist them through the treatment, rehabilitation services to assist them in gaining normalcy of routine through educational and physical activities, end-of-life sessions for families of children who are put on supportive care, grief counselling for those who have lost their child or sibling, and after-treatment psychological counselling for survivors and families alike.

When it comes to cancer and other serious diseases, it is not only the patient who suffers, but their families suffer too. From diagnosis up to several years after the treatment, these families and children face hospital anxiety, severe stress and emotional trauma. Psychological evaluation, counselling, and sometimes, therapy, are essential to help them go through such a testing period in their life.

What can you do?

This year's theme for World Cancer Day is "We can, I can" and collectively as well as individually, we can take a number of steps to help the situation. As we previously identified the needs – awareness, treatment assistance, and financial and psychological help – can be provided to patients and families. Here's a list to start with:

Donate: to hospitals and institutions for treatments and other services.

Volunteer: your time, knowledge and education for the cause.

Talk: to spread awareness in your circle and communities around you.

Visit: to listen to the stories of patients, parents and siblings; to spend time and help these children learn new things; to read and play with them and become their friends.

Provide: clothes, food, toys, books and psychological counselling.

Share: stories of success to give them hope.

Kanwal Tariq is a biotechnologist, a writer and a feminist.
COMMENTS
Comments are moderated and generally will be posted if they are on-topic and not abusive.
For more information, please see our Comments FAQ