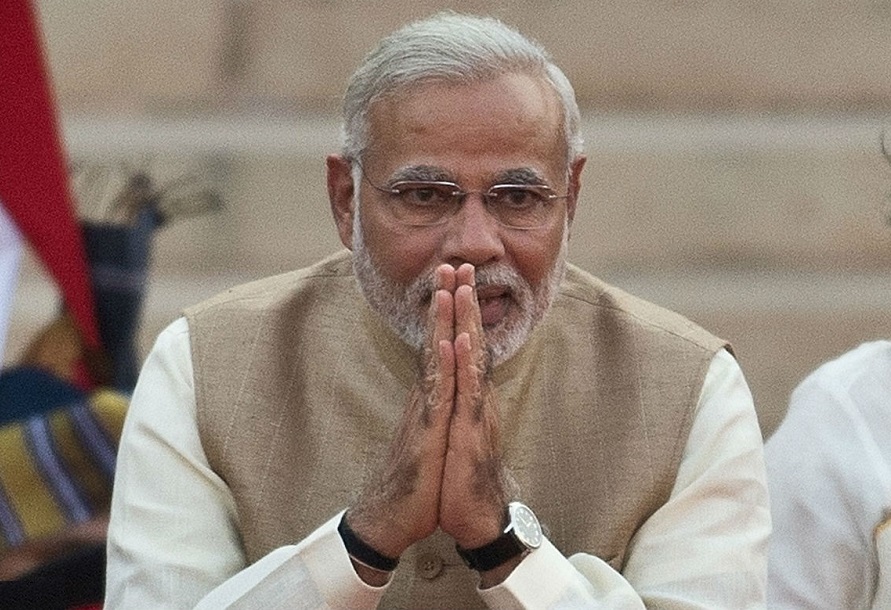 ---
NEW DELHI: Millions of Indians began voting Saturday in regional elections seen as the first major test of Prime Minister Narendra Modi's party after his controversial move to ban all high-value notes last year.

Five Indian states will elect new governments over the next five weeks in a multi-phased election, with voting kicking off in northern Punjab and coastal Goa in the west.

India's PM Modi defends cash ban, announces incentives

Modi's bold move to ban the notes that made up 86 per cent of the currency was aimed at curbing widespread tax evasion, but has also dented growth and caused widespread pain to the millions of Indians who lack access to formal banking.

His personal popularity has remained high well into his first term, but the elections are being seen as a test of its endurance.

In a tweet Saturday morning, the Hindu-nationalist leader called on voters in the first phase to exercise their right to vote. "Urging people of Punjab and Goa to turnout in record numbers and vote in the Assembly elections,"  he said.

Residents were seen queueing outside polling booths across both states, where more than 40 million voters are eligible to cast their ballots to elect a total of 157 legislators.

Massive security arrangements were in place to ensure violence-free voting, with hundreds of thousands of security forces personnel on guard outside pollings stations.

Modi's party is likely to lose out in Punjab, where it has been in power alongside its regional alliance partner since 2007, but also where a turnaround for the centre-left opposition Congress Party is possible.

Rahul Gandhi, the 44-year-old Nehru-Gandhi family scion who is seen as the party's next head, has pulled out all the stops to revive its fortunes, facing criticism after a series of state election defeats.

Modi losing friends as anger grows over Indian cash crackdown

"It is the most important election for the Congress party which needs a victory on its own," said Nistula Hebbar, political editor with The Hindu newspaper.

"The erosion of its political support has been spectacular. More than anyone, Rahul Gandhi needs a standalone victory to silence critics both outside and within the party," she added.

But the biggest test for Modi will be in India's most populous state Uttar Pradesh (UP), where the ruling Bharatiya Janata Party (BJP) won big in the 2014 general election.

The state is important because it sends the highest number of MPs to the upper house of the national parliament, where the BJP currently lacks a majority.

The northern state of Uttarakhand and Manipur in the northeast will also elect new governments, with results for all five states due on March 11.

"The immediate conclusion that can be drawn for the Bharatiya Janata Party (BJP) is whether the larger politics behind demonetisation... has worked or not," Kanchan Gupta, commissioning editor with ABP News, told AFP.

"It would also be a reflection on whether in these two-and-a-half years, the national government has been able to perform with a credibility that overwhelms the performance of individual state governments."

Modi needs to win state elections to gain more seats in the nation's upper house of parliament, which has blocked reforms seen as crucial to fuelling the economic growth it has promised voters.

Most members of the upper house are indirectly elected by state legislatures.

A stellar performance by Modi's party in UP propelled him to national victory in 2014 and the state offers its best chance to take more seats in the upper house.

"The BJP swept Uttar Pradesh with the largest chunk of MPs in 2014. A defeat here would signal that there has been erosion of support for Mr Modi," said Hebbar.