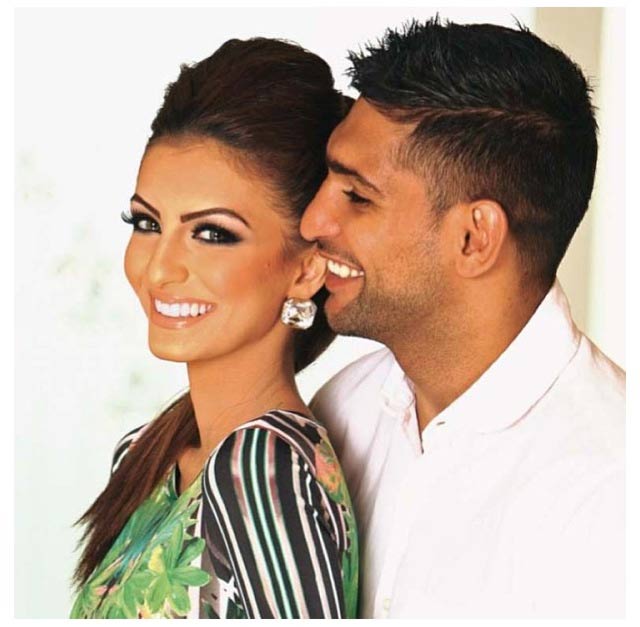 ---
Now that British-Pakistan boxing champion Amir Khan has dropped his father Sajjad and uncle from his management team, speculations are rife that the main reason behind his decision is his wife, Faryal Makhdoom.

Faryal Makhdoom gives ultimatum to Amir Khan fearing more sex tape leaks

A source close to the family reveals that as Amir's former manager, Sajjad feels quite humiliated."He feels humiliated in his community, in my own homes and globally," a family friend told Mail Online.  "Credit for that goes to Faryal, who got Amir to do it. He will never be able to speak to her again."

Before this, Sajjad had managed his son's career since the start, handling all the ups and downs up until now. The reason could be the very public and seemingly never-ending feud between Faryal and the Khans family.

Faryal Makhdoom reveals why she and Amir didn't attend Haroon's wedding


Most recently, it was reported that Faryal has given Amir an ultimatum to choose between her or his family.''Faryal wastes no opportunity to taunt the family and rubs her nose here and there,'' said the friend. ''She has made it a point to be vindictive against the parents of Amir Khan and that has been widely disliked within the family." added the friend. ''Faryal doesn't listen to Amir and his father was right to go public about it.''




Have something to add in the story? Share it in the comments below. 
COMMENTS
Comments are moderated and generally will be posted if they are on-topic and not abusive.
For more information, please see our Comments FAQ