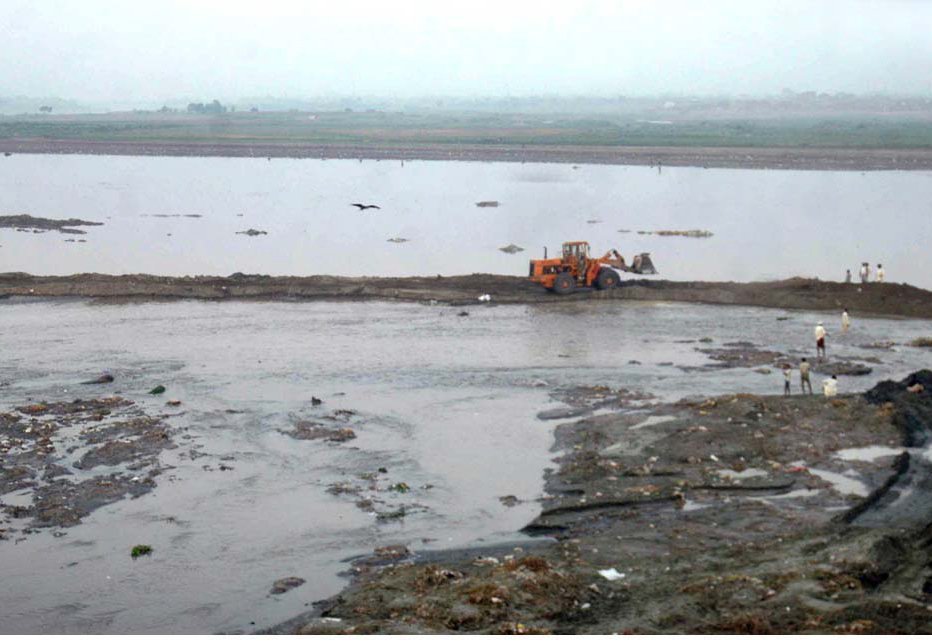 ---
LAHORE: Friday's incident of a capsizing boat which claimed dozens of lives is the third incident of its kind in recent years.

Such incidents usually occur due to the overloading of passenger boats as there is a lack of crossing bridge over the Ravi River.

Boats are the only way to link Sheikhupura/Nankana with Okara and people from both sides have to travel frequently for work or to see relatives, locals told The Express Tribune.

Syed Wala is an area where three bog boats operate after getting a contract of Rs13 million per annum. More than 500 people and 100 motorcycles are transported through these boats on a daily basis, locals said.

During the last decade, two other such incidents had taken place and they claimed the lives of dozens of people.

After a similar incident in 1997, Shehbaz Sharif, who was also the Punjab chief minister back then, inaugurated the construction of a bridge on the Ravi River near Syed Wala. However, it could not be completed during his tenure.

In 2006, the then defence minister Rao Sikandar Iqbal claimed that the Punjab chief minister had approved Rs310 million funds for bridge, but no work took place.

Rai Faisal, a local resident, told The Express Tribune that repeated grants had been allocated for the construction of the bridge, but it was not completed after 18 years.

Drawing a comparison, he pointed out that the Metro Bridge in Lahore was completed in a few months.

He said there is no direct way to connect Sheikhupura/Nankana to Okara other than the boats. The local said daily hundreds of people used these risky boats to go to their jobs on other side or to see relatives. He continued people also use these boats to transport animals, tractors and cars.

Dr Shezra Mansab Ali Khan Kharal, a local MNA from PML-N, told The Express Tribune that it is crucial to bridge the whole area.

She added it was true that Shehbaz Sharif had inaugurated this bridge after an incident of a boat capsizing.

She continued that the construction of the bridge was delayed due to the instability of political governments.

The PML-N MNA said after coming into power, she again revived this dead project and work is continuing.

She added the bridge would connect Okara through the Lahore-Multan Motorway. She hoped the project would be completed by next month.

However, locals are of the view that they have paid a heavy price in the shape of human lives and would continue to do so till construction was completed.

Waseem Ahmed, another resident of the area, said he has been hearing about the construction of a bridge since his childhood. He rejected the statement of MNA Kharal, saying the government would not complete the project until there is another catastrophe. He claimed only the pillars of the bridge had been completed in 18 years and nothing else.

Published in The Express Tribune, February 4th, 2017.
COMMENTS
Comments are moderated and generally will be posted if they are on-topic and not abusive.
For more information, please see our Comments FAQ