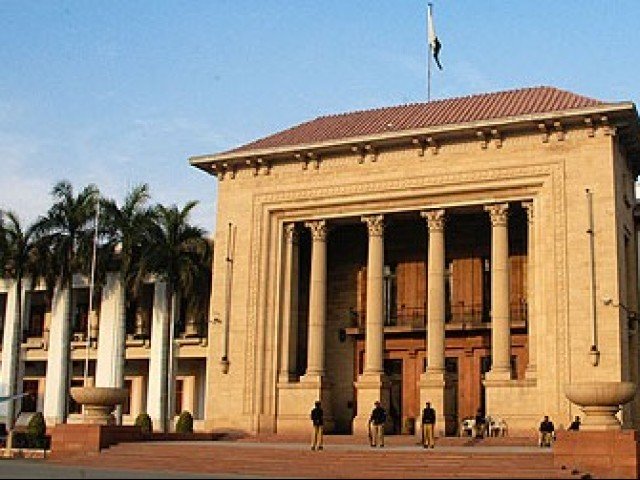 ---
LAHORE: The Punjab government's recent move to bring ride-hailing services - Uber, Careem, A-One and others - under the tax net has exposed what many say are double standards in the tax policy.

Talking to The Express Tribune, Lahore Chamber of Commerce and Industry (LCCI) President Abdul Basit noted a stark contrast in the government's tax policy for private cars and commercial cabs.

Earlier, he said, the Punjab government offered small cars and other public service vehicles to youth at subsidised prices under the Chief Minister's Self Employment Scheme to create job opportunities, but on the other hand it was taking action against private car owners as if they were half-citizens.

"All private vehicle owners, who drive their cars as cabs to earn some extra bucks through innovative technology platforms, had imported or bought these vehicles after paying all duties and taxes. They were not claiming any subsidy and were offering good transport services," Basit argued. Muhammad Asif, a frequent Uber user, pointed out that it was impossible for a commuter to travel from the Township to Lahore Airport on a rickshaw or taxi for Rs500 before the launch of mobile app-driven transport services.

"These new technology-backed public transport solutions are fast changing the way people travel in the city," he said.

Adnan, an Uber driver, termed the tax move highhandedness on the part of the government. "It is really unfair that the government has different tax regimes for different modes of public transport," he said.

He cited the much-hyped Lahore Orange Line Metro Train project that had been exempted from duties and taxes under the China-Pakistan Economic Corridor, but said the provincial government was finding ways to impose taxes on small cab services.

"A full-time Uber or Careem driver earns Rs40,000 to Rs45,000 a month after excluding fuel and maintenance expenses, while for part-timers it is just like wandering on roads," he said. A representative of the Jail Road Car Dealers Association, Rizwan Goraya, told The Express Tribune that the government should find some new way to bring private cars under the commercial tax regime.

He pointed out that there was a great difference in the taxation systems for private and commercial vehicles. "In the case of commercial vehicles, tax is calculated on seat-count basis while for private cars, the tax is based on engine capacity."

Goraya believed that if the government declared these cars as commercial public service vehicles, their value in the aftermarket would go down by Rs100,000 to Rs150,000 as people would be hardly inclined to buy these vehicles.

The reason is that these vehicles complete their useable engine age in a couple of years.

The Punjab Revenue Authority and the Sindh Revenue Board have served notices on Uber and Careem and are trying to bring these services under the provincial sales tax regime.

Former Lahore Tax Bar Association president Muhammad Awais, who was providing tax consultancy services for one such company, said his client was running a technology company who only provided leads to cab drivers. The company did not own or operate any cab in Pakistan and it did not fall under the purview of sales tax on services as neither these vehicles could be classified as taxis nor did they fall under the rent-a-car category, he stressed.

Published in The Express Tribune, February 4th, 2017.

Like Business on Facebook, follow @TribuneBiz on Twitter to stay informed and join in the conversation.
COMMENTS
Comments are moderated and generally will be posted if they are on-topic and not abusive.
For more information, please see our Comments FAQ