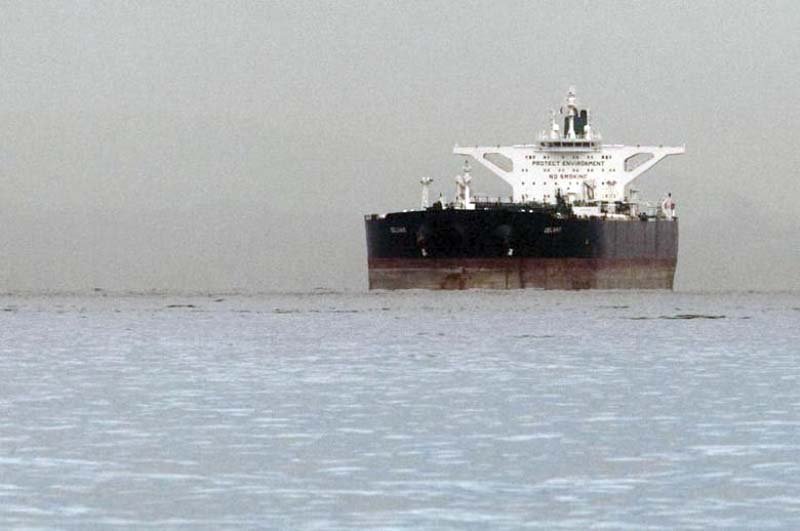 ---
ISLAMABAD: Pakistan is poised to start oil and gas imports from Central Asian states as the Foreign Office has given the go-ahead to the signing of an agreement with energy-rich Azerbaijan, in a move that will lessen Pakistan's excessive reliance on Middle Eastern countries.

At present, Pakistan is importing oil from Gulf Arab countries including the United Arab Emirates (UAE), Kuwait and Saudi Arabia. To meet gas needs, it is purchasing the commodity from another Gulf country, Qatar.

Pakistan's oil production reaches two-year high

Talking to The Express Tribune, a senior official of the Ministry of Petroleum and Natural Resources revealed that Azerbaijan had offered to export crude oil, petroleum products and liquefied natural gas (LNG) to Pakistan.

It has also expressed interest in constructing a terminal as well as LNG and liquefied petroleum gas (LPG) storages in a joint venture between Azerbaijan's state oil company Socar and a Pakistan-designated company.

The official recalled that Prime Minister Nawaz Sharif had approved a proposal on March 10, 2015 for the start of negotiations with Azerbaijan on a memorandum of understanding (MoU) for mutual cooperation in the area of oil and gas exploration and production.

In the sixth session of Pakistan-Azerbaijan Joint Economic Commission held in April 2016, both sides agreed to promote investment opportunities in the energy sector including exploration and production of oil and its products, broaden cooperation for the supply of crude oil and its products and set up an LNG and LPG terminal in a joint venture between nominated enterprises of the two countries.

The prime minister had allowed the Ministry of Petroleum to negotiate with energy companies of different countries including those of Azerbaijan.

During negotiations, Pakistan and Azerbaijan agreed to an inter-governmental draft agreement, which was also cleared by the Ministry of Foreign Affairs and the Law and Justice Division from political and legal points of view respectively.

'Pakistan has received Rs1.6tr as investment in oil and gas sector'

The cabinet, in its meeting held on December 15, 2016, also reviewed the possibility of signing the inter-governmental agreement for cooperation in the area of energy and gave the green light to the petroleum ministry.

The agreement will allow the two countries to enter into multibillion-dollar arrangements for trading in oil and gas without going through the bidding process. This is being adopted along the same lines as an LNG deal with Qatar and a petroleum product accord with Kuwait.

Pakistan has long been an importer of crude and refined oil products from Middle Eastern countries and is now exploring opportunities of LNG import from other countries. In a recent tender, Italian firm Eni quoted the lowest price for LNG supply to Pakistan.

Pakistan and Azerbaijan have also agreed on conducting joint research by setting up a laboratory and undertaking oil and gas production tests.

Furthermore, they will share scientific and technological developments in oil and gas exploration and production, while also committing to the training of professionals working in the petroleum industry.

Under the draft agreement, both sides will also move to jointly evaluate the possibility of supporting relevant sides in oil and gas exploration and development projects in the two countries.

Published in The Express Tribune, February 4th, 2017.

Like Business on Facebook, follow @TribuneBiz on Twitter to stay informed and join in the conversation.
COMMENTS (8)
Comments are moderated and generally will be posted if they are on-topic and not abusive.
For more information, please see our Comments FAQ