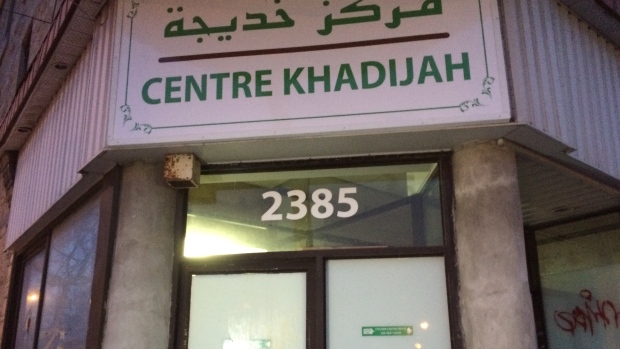 ---
A mosque in Montreal was vandalised early Thursday morning, as Canadians gathered for a memorial service for the victims of Quebec mosque shooting.

An employee at the Khadijah Masjid Islamic Centre in Montreal's Pointe-Sainte-Charles neighbourhood discovered a window had been smashed with a heavy object and the building had been egged.

Six killed in Quebec City mosque shooting

Speaking to CBC News, the director of the mosque, Ashek Ahmad, said the mosque had been spray-painted with graffiti a few days ago. However, he didn't think anything of that incident until the vandalism escalated on Thursday morning.

Musabbir Alam, co-founder of the Canadian Muslim Alliance, was at the funeral for the Quebec City mosque victims when he found out the  mosque had been vandalized. Six people were killed in a shooting at Quebec City mosque on Sunday. A 27-year-old gunman stormed in and unleashed a barrage of bullets from a pistol and semi-automatic rifle. The suspect later surrendered to police and was charged with six murders and five attempted murders.

"We were not expecting that, on the same day," Alam said while speaking to CBC News. "It's kind of ironic that it could happen. On the one side, we're actually celebrating solidarity, and the other side, this is happening."

Quebec suspect seen as nerdy outcast,' fan of France's right-wing Le Pen



Nearly 5,000 mourners packed into a hockey arena in Montreal's Olympic park for the funeral, while many more across Canada watched it on television. For many in the mostly secular nation, the ceremony was their first glimpse of traditional Muslim funeral rites.

There were also prayers for the other three victims, who will be commemorated the next day in Quebec City. Khaled Belkacemi, 60, and Abedlkrim Hassane, 41, both Algerian dual nationals, and Tunisian-born Aboubaker Thabti, 44, were shot dead, along with three other worshippers at a Quebec City mosque on Sunday.

This article appeared on CBC News.
COMMENTS
Comments are moderated and generally will be posted if they are on-topic and not abusive.
For more information, please see our Comments FAQ