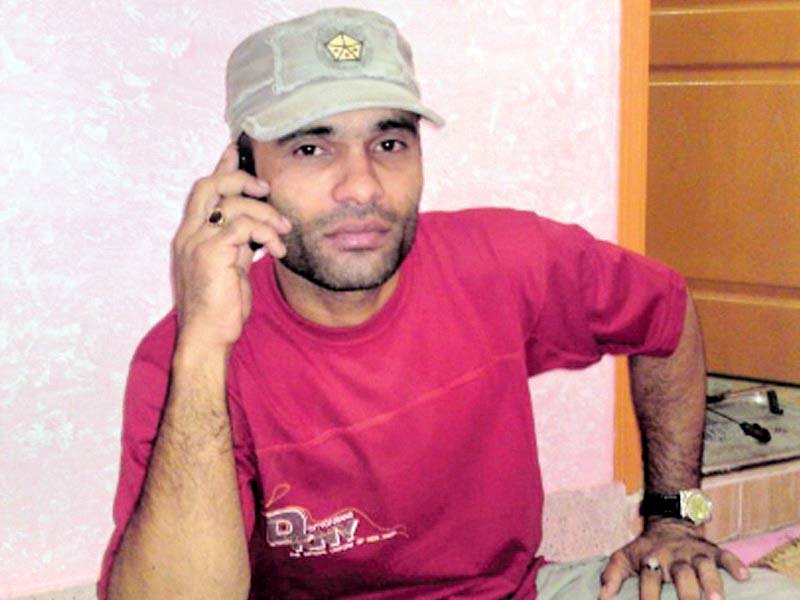 ---
KARACHI: A notorious gangster was killed along with his two associates in a pre-dawn gunfight with paramilitary troops in Karachi's Lyari neighbourhood which has been wracked by a bloody gang war. Noor Muhammad alias Baba Ladla, his aides — Sikandar alias Sikoo and Yasin alias Mama — were killed in retaliatory fire, the Rangers said in a statement.

Baba Ladla, as he was popularly known, had earned notoriety as the top commander for Uzair Jan Baloch, the don of Lyari who was arrested last year, for executing members of rival gangs and those who defied ransom threats.

He returned to the area reportedly a month ago from some Iranian border town where he had been hiding, sources told The Express Tribune.

According to a press statement, the Rangers, acting on a tip-off about the presence of the terrorist commander and other gangsters in Phool Patti Lane raided the site at around 5.00am.

"The gangsters started firing and hurling grenades at the Rangers soldiers who took up positions on the rooftops of buildings in the locality and an encounter ensued as the paramilitary soldiers retaliated to the fire," it read.

"The cross-fire continued for around 35 minutes during which three gangsters were killed while three others managed to flee," the paramilitary force said in the statement, adding that the dead were involved in scores of heinous crimes.

Baba Ladla alone was wanted in around 74 cases of murder, attacking law enforcers, extortion, kidnapping for ransom, bomb blasts, drug peddling and other heinous crimes. He was described in the statement as a 'ruthless' criminal who ran several torture cells in the area to maintain his terror.

Baba Ladla's name first surfaced in 2012-13 for allegedly abducting people of rival gangs, torturing them to death, and later dumping their bodies. He was also involved in the murder of rival gangster Arshad Pappu, his brother Yasir Arafat and aide Jumma Shera.

Baba Ladla joined the Liyari gangs when Abdul Rehman Baloch, alias Rehman Dakait, was the don of the Lyari underworld. After Dakait's death in a suspected police encounter, Uzair Baloch took up his mantle. Baba Ladla remained Uzair's close lieutenant. The friendship, however, did not last long.

In 2013, the two became bitter foes after the murder of another gangster-turned-social activist Zafar Baloch. The split added another chapter of violence in Lyari's history.

One of the worst scenes of violence was observed in 2014 when Baba Ladla's gang joined hands with long-time rival Ghaffar Zikri against their common enemy.

It is the third time that the news of Baba Ladla's death has surfaced. The two earlier claims turned out to be untrue, but this time around the Rangers have claimed it officially.

According to the statement, the death of the gangster is an example for youngsters taking inspirations that "criminals can't get away from the clutches of law".

Sikandar alias Sikoo

According to the Rangers, Sikandar was wanted in more than 15 cases of murder, attacking law enforcers, drug peddling and illegal procurement of weapons. He was said to be close to Baba Ladla and his facilitators.

Yasin alias Mama

A close confidante of Baba Ladla, Yasin ran drug dens in Lyari. He was also involved in heinous crimes and remained active during outbreaks of gang violence.

Published in The Express Tribune, February 3rd, 2017.
COMMENTS
Comments are moderated and generally will be posted if they are on-topic and not abusive.
For more information, please see our Comments FAQ