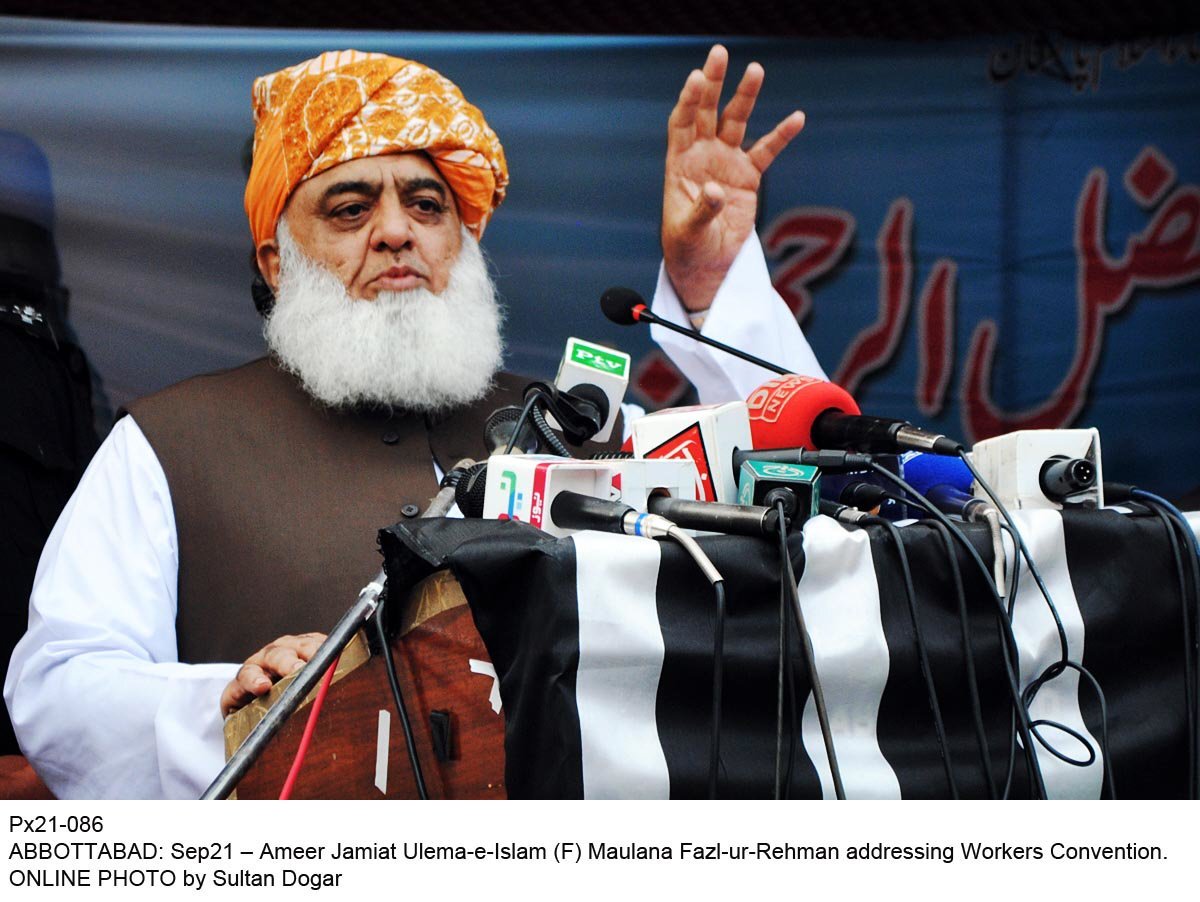 ---
PESHAWAR: The All Fata Political Parties Alliance, terming the merger of Fata with Khyber-Pakhtunkhwa a positive step, has announced that it would support the 'Huqooq-e-Qabail convention' organised by Fata parliamentarians in the federal capital on February 6.

Speaking at a news conference at the Peshawar Press Club on Thursday, Nisar Mohmand, the president of the alliance, urged the tribal people to make sure there was a maximum turnout at the event.

"The proposed convention has been arranged by elected representatives of various tribal regions to adopt a joint resolution regarding reforms in Fata."




"Our people refused to participate in the jirga organised by PkMAP President Mehmood Khan Achakzai in Islamabad because it was against the merger of Fata with K-P, while we are of the view that the merger option will help in bringing prosperity to the area," he explained.

He added that the convention convened by members of the National Assembly from Fata and the Senate was meant to take a firm stand on the merger option "because it is the only one that offers solutions to all the problems of the tribal people".

Nisar said MNA Haji Shahji Gul, the organiser of the convention, had formally invited the All Fata Political Parties Alliance to participate in the event and express their views.

Leaders of various political parties, including Shah Jahan Afridi of JI, Nizamuddin of PML-N, Ijaz Afridi of the ANP, Jangriz Mohmand of the PPP, Haji Iqbal Afridi of the PTI, Dr Said Alam Mehsood of the Pakhtunkhwa Olasi Tehreek, Zahir Shah Safi of the QWP, Rahim Shah advocate of the Fata Lawyers Forum, Shaukat Aziz of the Fata Students Federation were among the attendance.

On the occasion, Haji Shahji Gul strongly criticised JUI-F chief Maulana Fazlur Rehman and accused him of hatching a conspiracy against the merger of Fata with K-P.

"The merger option is the only solution to the existing problems of Fata because K-P will emerge as the second largest province in the country with the merger, and will be in a strong position to get one of its MNAs elected as the prime minister in the future."

Published in The Express Tribune, February 3rd, 2017.
COMMENTS
Comments are moderated and generally will be posted if they are on-topic and not abusive.
For more information, please see our Comments FAQ