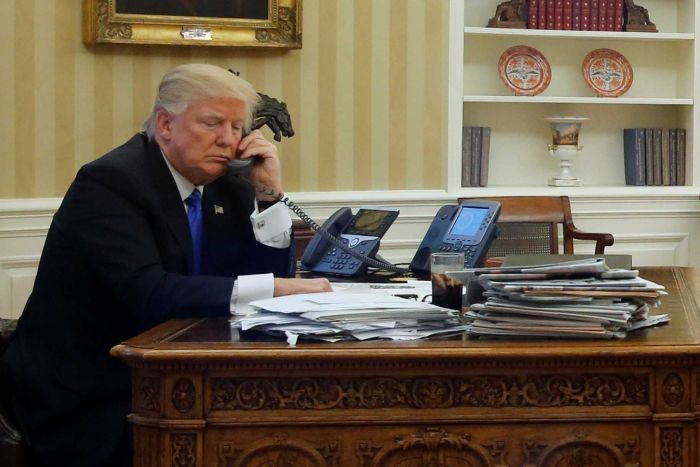 ---
ISLAMABAD: The opposition, expressing concern over US President Donald Trump's executive order that barred entry of Muslims from seven countries to the US, on Thursday urged the government to clarify Pakistan's stance on the issue.

Taking part in the debate on a point of order, PPP's Dr Nafisa Shah, said through an executive order, visas to seven Muslim-majority countries have been denied by the US.

Calling it a human rights issue she said even Pakistan could face such restrictions. "The Foreign Office should come up with some statement on the issue."

Dr Shireen Mazari said it was strange that the government was silent on the issue despite inhuman treatment being meted out to Muslims, adding even British parliament had condemned the move of the US president and non-Muslim countries were holding demonstrations against it.




She demanded of the government to clear its policy over Trump's move.

Earlier, the House passed two bills – the Cost and Management Accountants (Amendment) Bill, 2016, and the Cost of Litigation Bill, 2016.

The government while agreeing to the concerns of the opposition referred the bill to the standing committee on commerce regarding re-organisation and conversion of State Life Insurance Corporation into a public limited company.

PTI's Dr Arif Alvi said: "The government is aiming to do with State Life Insurance Corporation what it did with PIA," and demanded withdrawal of this bill.

Dr Nafisa Shah asked the government to refer it to the standing committee to review the amendments that have been passed by the Senate.

Dr Nikhat Shakeel Khan, while on a calling attention notice, pointed out that the matter concerning unregistered stents and substandard lenses was endangering precious human lives and causing concerns amongst the public.

"Rs6,000 worth of stents are being placed in patients for which they are being charged Rs200,000."

Parliamentary Secretary on health Shah Nawaz Ranjha informed the house that stents did not fall under the Drugs Act. He said doctors and officials of the Drug Regulatory Authority of Pakistan were involved in the business of selling substandard stents to mint money.

Chaudhry Mahmood Bashir Virk raised the issue of missing persons and the emergence of bloggers. He said: "First, those social media activists disappeared and then they resurfaced on their own," adding they should be interrogated to determine the culprits behind their disappearance.

Dr Nafisa Shah also wondered as to who recovered them (bloggers) and asked: "Is Interior Minister Chaudhry Nisar Ali Khan behind their recovery?

Published in The Express Tribune, February 3rd, 2017.