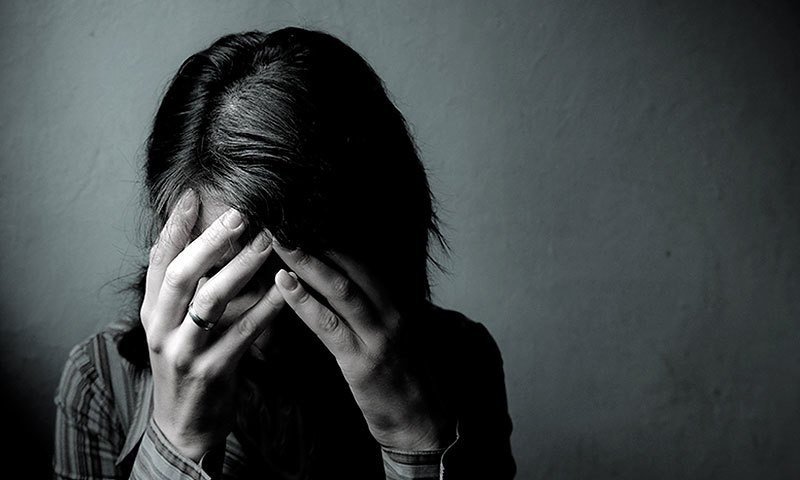 ---
Fifteen-year-old Inara Khan* was a star student, always at the top of her class. So when her grades started to fall and she became all too negative, her friends did not fully understand what happened. Her mother dismissed it as a phase and Khan herself struggled to come to terms with her lack of interest in everything. After all, it is not unusual for young people to experience "the blues" or feel "down in the dumps" occasionally; adolescence is always an unsettling time with the many physical, emotional and psychological changes that come our way.

Khan also thought it was part of the same script but after months of feeling down and being unable to concentrate on her activities, she began to consider depression as a possible reason. She traced back her feelings to when her grandfather died, leaving her alone in a family which favoured her brothers over her. The realisation that she was possibly depressed made her scared and she asked herself: why me?

Stress may raise heart disease and stroke risk: Study

Khan's story is the story of many teenagers who buckle under the pressure of studies, puberty and social expectations and have no one to go to as they suffer in silence.

What is depression?

Depression is a common and serious mood disorder which causes severe symptoms that affect how you feel, think, and handle daily activities. According to Diagnostic and Statistical Manual of Mental Disorders (DSM), a document which sets standard criteria for classification of mental disorders, depression can be classified as major depressive disorder, persistent depressive disorder and premenstrual dysphoric disorder.

Dr Tania Nadeem, a psychiatrist at Aga Khan University Hospital (AKUH), says teenagers suffer from major depressive order which can range from mild to severe levels. She says it results in lack of concentration, academic decline, reclusive behaviour and at times suicidal thoughts.

Most patients with depression get poor care, or none at all: study

"Most common symptoms noticed in depressed students are irritability or sadness, poor sleep, lack of concentration and lack of interest in activities," Nadeem says, adding that academic difficulty followed by social problems are usually the main causes of depression among teenagers.

Support system

Fourteen-year-old Sadiq Ahmad* came from a dysfunctional family where the father barely stayed at home and spent the little time he was present fighting with his wife. The constant domestic battles between his parents made Ahmad blame himself for the problems; he slipped into severe depression and his education suffered.

Lucky for Ahmad, his principal Sami Mustafa intervened on the insistence of his teachers and recommended therapy for both the student and his mother. "When Sadiq spoke about his family, he looked like a ghost trying too hard to be a human; the depression was eating him and not knowing what to do, he let it eat him up," Mustafa shares.

How negative emotions affect our bodies

As teenagers go through challenging times in life, experts say it is important for adults to be conscious of changes in their behaviour. Dr Saima Qureshi, a psychiatrist associated with mental health initiative Taskeen, says a depressed teenager experiences many lifestyle changes such as mood swings, sleep deprivation and changes in weight but they don't realise it is because of depression. "A person who is depressed is not very active; some think that they are being lazy but that's not the case, they are sick," she says.




And for this very reason, Qureshi says a support system of teachers, parents and friends is very crucial. "The teenagers must be told that they are not alone. They should have someone to speak to because otherwise they resort to other methods to find answers such as drugs. The adults must also immediately seek professional help for the patient," she recommends.

Trying teens

Sixteen-year-old Muhammad Hassan* was bullied at school for months because he was overweight. His parents didn't understand why he was misbehaving at home, having fights with his peers and losing appetite but they were smart enough to bring him to Qureshi. During his therapy sessions, Hassan divulged the details of his harassment at school; he underwent psychotherapy as his depression was a mild one and was not prescribed any medicine.

Depression stigma

His parents also made sure he wasn't bullied anymore after discussing the matter with his school. After three months of care, Qureshi says Hassan fully recovered.

As part of her job, Qureshi sees four to five teenagers every week. "The teen years are very difficult because that's the time a child is under transition and depression can be triggered by multiple factors. It could be genetic, could be because of abusive childhood or difficult current situation. When treating depression, one must take into account the biological, social and psychological issues," she says.

AKUH's Nadeem agrees depression should be treated in a comprehensive fashion – be it mild or severe, using a combination of medication, therapy and exercise. "Selective serotonin reuptake inhibitors, the most commonly prescribed drug for depressive disorders, ease symptoms of moderate to severe depression and are relatively safer and typically cause fewer side effects than other types of antidepressants," she explains, adding that medicines must be taken adequately - too many or too little are both not good.


*Names have been changed to conceal identity 
COMMENTS (1)
Comments are moderated and generally will be posted if they are on-topic and not abusive.
For more information, please see our Comments FAQ