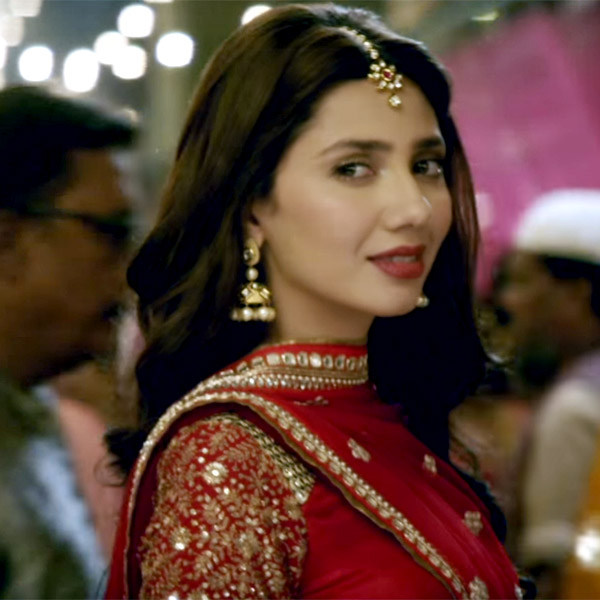 ---
Dear Indian media,

With Arnab Goswami temporarily off the air, we assumed the cacophony of excrement hurled by the far right through their mouthpieces on the media would have subsided but the far right in India seems to be at a buffet of channa cholay and laxatives.

Instead, the Indian media continues to toe the hard far right line. When everybody on TV starts sounding the same you know something has gone awry. If all Pakistani channels claim that Humayun Saeed is the best actor in the world then know that a coup has taken place in Pakistan.

Mahira Khan becomes first Pakistani actress to join Bollywood's 100 Crore Club

Fawad Khan is an ISI agent, Ali Zafar sings songs written by Raheel Sharif and Atif Aslam is Mughal Emperor Aurangzeb reborn but don't hate on Mahira Khan only because she is Pakistani.

We have the Taliban and we still report the news. You are scared of a 66-year-old brown "Donald Trump".

We have been at war for almost all of our existence and we still find the time to talk about love. We beat you in one cricket series in India and you never want to play us again.

Don't believe what your media tells you. We don't all look like Hafiz Saeed. Some of us look like Mahira Khan – actually a lot of us look like Mahira Khan. Not me personally but I have Facebook stalked enough people to categorically make that statement.

There will always be cynics and haters but when all Raees reviews start sounding like they were written by Kamal Rashid Khan, it makes you stop and wonder where all of the negativity is coming from?

Cinema owners fear losses as Raees leaks on cable, Facebook

We love Pakistan but that does not stop us from appreciating Arijit Singh's voice or Virat Kohli's batting or Nawazuddin Siddiqui's acting. We even listen to the Indian Coke Studio. Alright, I admit, I might be exaggerating there a little bit; even Indians do not like the Indian Coke Studio.

Blasting Sari Raat Jagah while driving to Delhi Gate or putting up posters of a shirtless Fawad Khan in your room will not make you any less Indian. Art is art, art knows no borders. Neither does lust so you are allowed to enjoy Fawad as much as we do. And trust me we do enjoy Fawad a lot.

No need to treat Mahira any differently just because she is Pakistani. Treat her like any other Bollywood actor, as in keep giving her movies until it is no longer believable for her to look normal as the love interest of a 50-year-old man. You can then repeat the cycle by casting another young actress.

Mahira may not be a 'Kapoor' or a 'Bhatt' but she is a 'Khan'. Don't make her remind you of the Karan Johar movie dialogue: "My name is Khan and I am not a terrorist." Nobody, including Karan Johar, wants to be reminded of that movie. Obama did not meet any Indian ever after learning that Shah Rukh Khan wanted to meet him in that movie – that movie is the reason Trump has banned Muslims from entering the United States.

Udi Udi Jaye: Mahira, SRK stun in latest Raees stills

As bad an actor as Mahira Khan may be, her performance cannot be any worse than Shah Rukh Khan's portrayal of an autistic person in My Name Is Khan. That movie is to autism what Shiv Sena is to tolerance.

You are losing your top talent to Hollywood any way. Might as well let Mahira Khan fulfill the dream of most Pakistani girls of romancing Shah Rukh Khan. Our loyalties to our country do not stop us from enjoying life. It does not stop us from believing in a Raj or falling in love. Don't stop yourself from finding your Raj in Fawad Khan or your Simran in Mahira Khan just because they are Pakistani. Have you not watched Veer Zara?

You can steal our jokes and our music; we can steal your movies and your dances. You can steal our actors; we can steal your festivals. You can steal our singers – actually no, can you just stop stealing our singers?

This article is a work of satire.