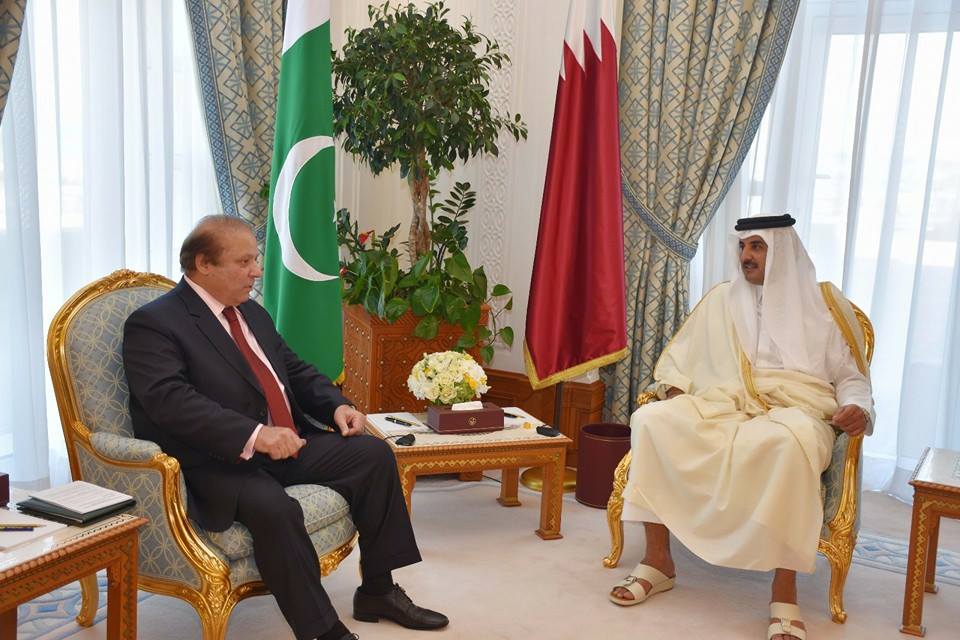 ---
Prime Minister Nawaz Sharif has gifted a horse to the Emir of Qatar Sheikh Tamim bin Hamad al Thani through a special aircraft.

"A special aircraft (C-130) carrying a horse will travel to Qatar on February 01, 2017," said a letter, purported to be a notification by a federal ministry. "The horse is a gift from the Prime Minister of Pakistan for the Emir of the State of Qatar," it added.

According to Express News, spokesman for the Pakistan Air Force denied the report, saying PAF plane was not used for sending the horse to Qatar.

The communiqué signed by a deputy chief of protocol was titled: "Flight clearance for C-130 special aircraft carrying horse as a gift."

London flats possibly acquired by Qatari family using Sharif money

The development came a week after a counsel for the premier's family presented a letter from a Qatari prince in the Supreme Court, which is hearing a slew of petitions against the Sharif family over alleged corruption revealed in Panama Papers.

The letter quoted Qatari Prince Hamad bin Jasim bin Jaber al Thani claimed the Sharif family had longstanding business ties with the Qatari royal family and an investment of AED12 million contributed by Mian Muhammad Sharif [father of PM Nawaz] was made "by way of provision of cash" in 1980.




Talking to Express News, Information Minister Marryam Aurangzeb termed the story "baseless", saying the "document was forged and fabricated".
COMMENTS (9)
Comments are moderated and generally will be posted if they are on-topic and not abusive.
For more information, please see our Comments FAQ