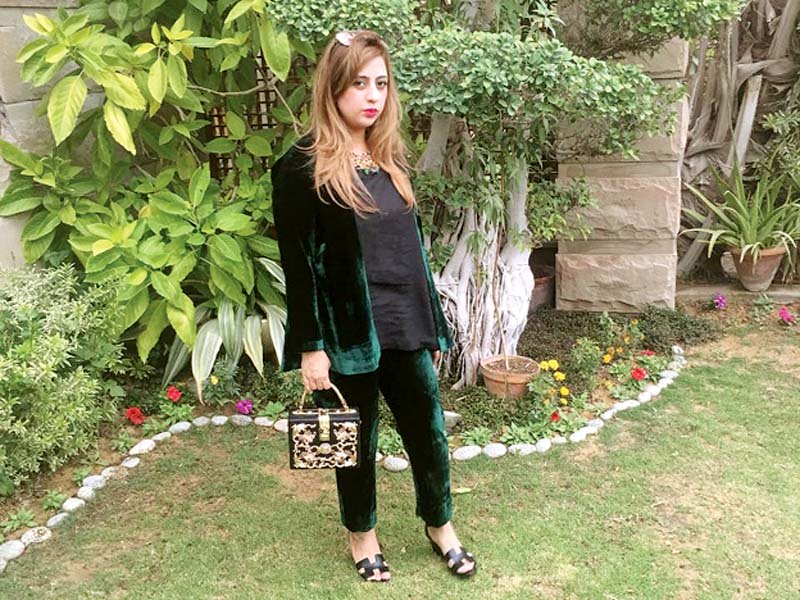 ---
The talented handbag designer unlocks her vault and takes us through her personal collection of Swarovski and stone-encrusted clutches

How/when did you get interested in bags?

A few months ago I realised there is a huge gap in the market when it comes to handbags. I felt the ones that are available locally are of poor quality and the high-quality ones cost a fortune. This drove me to develop and create Swarovski clutches and boxed bags which can be worn with party wear and can easily take an outfit from day to night.




What are your favourite bags in your collection?

From my collection, I love the rose-gold ombré bag and the 'Tiffany Pearl' bag.

Where did you get them?

They are all imported, as the quality of Swarovski as well as other stones being sold in our local markets, is very poor. However, I have them customised according to my own aesthetic and preference of colour palettes.




Is there any piece you are emotionally attached to and why?

My sister Sabah got married recently and she had asked me to customise a clutch for her to wear on her reception. As of now, I think it was the one piece that holds the most sentimental value for me.




Share a story with us about how you acquired one of your favourite bags:

Fashion is all about changing times and taste. For me, it is very important that I only make a maximum of four pieces in each design. This is how I keep all my designs fresh and unique. Usually the one piece that I save for myself however, ends up getting sold out!

Is there anything on your radar that you want to get in the future?

I just had more than my usual dose of retail therapy! However, I am on the wait-list for an Hermès Birkin, so let's see when I finally get my hands on it.