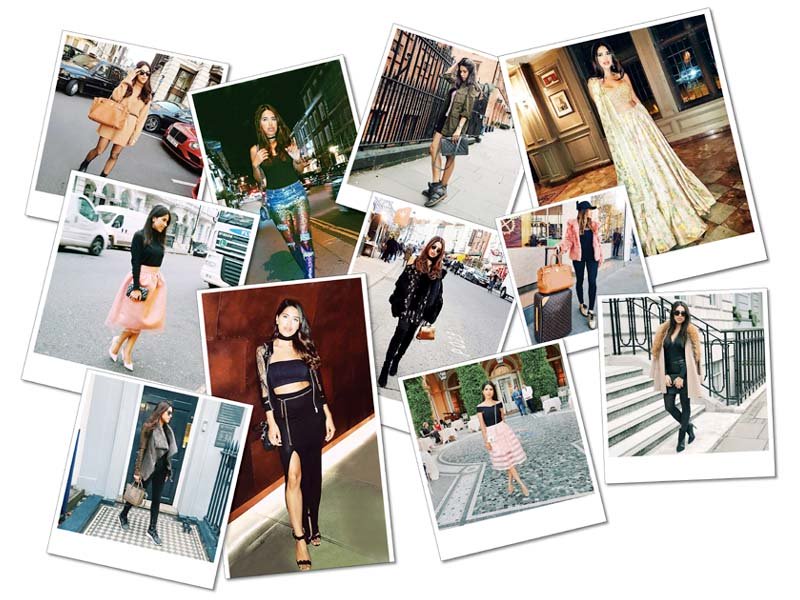 ---
The uber-chic and style-savvy blogger from London, talks about her personal style. Learn all the tips and tricks of becoming a fashionista from the expert herself

Understanding your body is the key to looking good and a trait found amongst all impeccably dressed fashionistas. While people shy away from talking about their bodies, these brave souls explain how they work their anatomies to their advantage

How would you describe your body type?

My body type is petite and curvy. I'm 5'4", so not particularly tall, therefore I live my life in either 4-inch heels or trainers.




Has your body type changed over the last five years?

Yes, I used to be heavier three and a half years ago, and then I lost quite a bit of weight. I am happy with my shape and weight now, I feel a lot more comfortable in my skin since I am slimmer, and I feel clothes look better on me too. I work out regularly, which means I can still enjoy eating all the foods I love (pizza, steak, fries and Chinese) without feeling too guilty. I moved to London when I was 18 for university, and my body transformations started then as I began to walk more. It has definitely helped me stay fit and in shape.

How has your style changed over the years?

Recently I have become a lot more minimalist with my approach to fashion. I have shunned colour from my wardrobe, and I'm sticking to a neutral palette; mainly black, white, nude, grey and blush. Though I have a huge wardrobe full of clothes, I use a capsule wardrobe of my everyday staples — bomber jackets, leather jackets, jeans, leggings, t-shirts and well-shaped vests.




In your opinion what is your most troublesome area?

Probably the fact that my legs aren't long! I have to make sure that I don't make myself look shorter in my dressing, so I avoid very long dresses or skirts, and always wear heels if I'm wearing something midi-length.

In your opinion what is the biggest mistake a person can make while dressing here?

I think the biggest mistake anyone can really make with fashion is wearing something they are not comfortable in, because confidence is the key to pull off a look, no matter how quirky. I think being a slave to trends will only disappoint you in the end, so I make sure I buy styles I can see myself wearing in 10 years. You have to try different things to develop your own sense of style, because it's important to evolve your look.




Which silhouettes suit your body the most?

I think because I am petite, the tomboy style suits me quite a bit, as do tight tops and jeans.

What is the one piece of clothing that you shy away from wearing and why?

Long dresses and skirts because of my stature. Also, ill-fitted clothes and body-con dresses. I hate the Hervé Léger style — it's such a faux pas for any woman in 2017! It was chic on Cindy Crawford back in the day, but now it's become a little trashy.