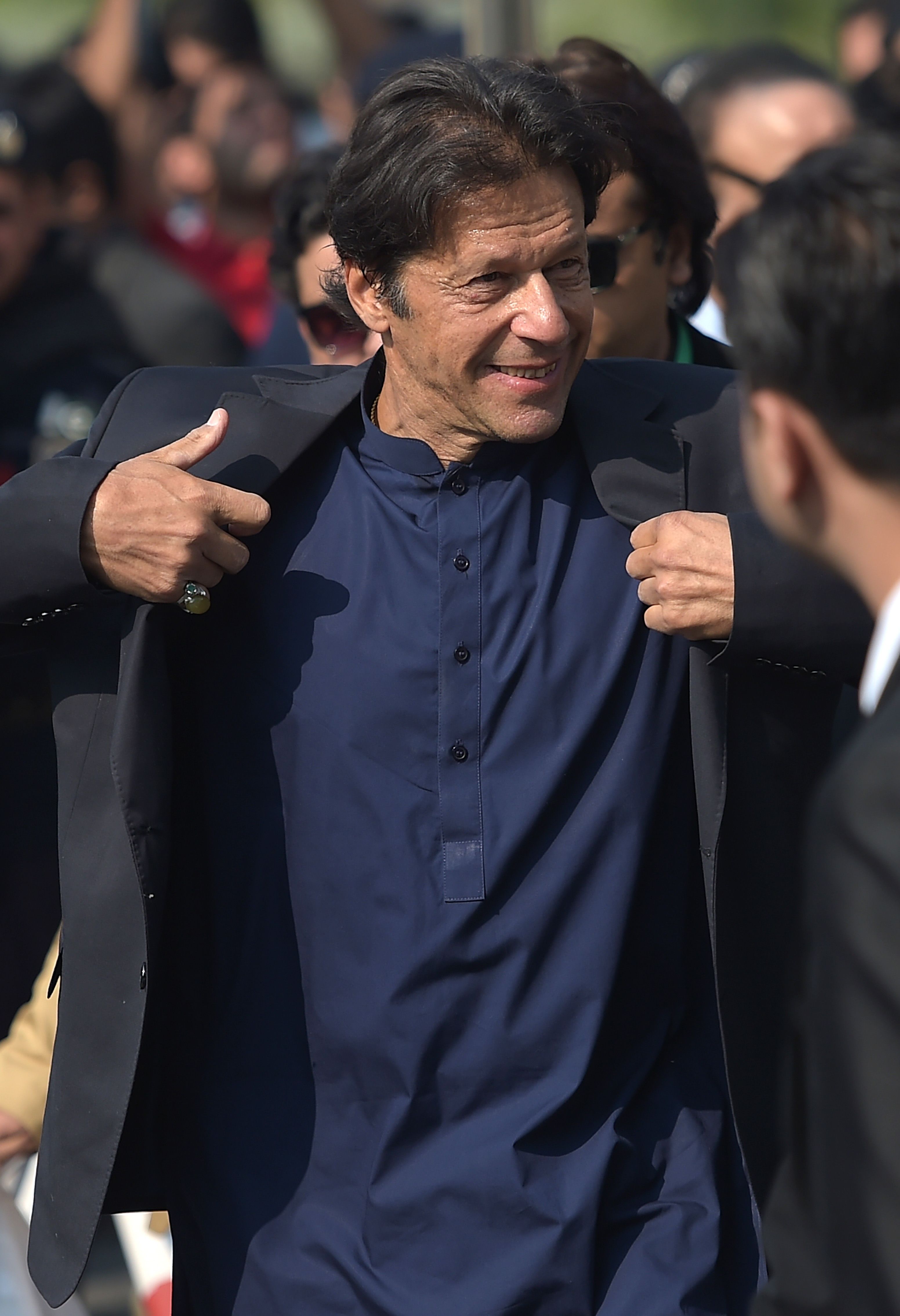 ---
While thousands of people rallied in US cities and at airports to express outrage over President Donald Trump's executive order barring entry to citizens of seven Muslim-majority countries, a statement from PTI chief Imran Khan welcoming the ban has left Pakistanis in a state of shock.

Addressing his supporters on Sunday, PTI chairman Imran Khan said he prays that Trump also slaps visa ban on Pakistanis. "I pray that Trump stops giving us [Pakistanis] visas because then we will try to fix our own country," he said.

I pray Trump stops giving visas to Pakistanis: Imran

His statement gave rise to strong reactions from Pakistanis across the world.

Some said if Pakistanis were to be banned from the US, the PTI chief should be banned from travelling to the United Kingdom.


#Imrankhan shouldn't travel to UK anymore. His reasons can't be any more legit & imp than those of many Pakistanis he wants US #VisaBan for

— Osama Siddique (@DrOsamaSiddique) January 29, 2017
#ImranKhan is declared as offender in #USA. Even he can't go there. Now he want all #Pakistanis shud be banned in US for good.

— Kunwar Khalid Yunus (@KunwarKhalidYun) January 29, 2017
Seems to have forgotten his many visits to US on visa for fund-raising! https://t.co/nMDUSXp5sZ

— Husain Haqqani (@husainhaqqani) January 29, 2017
Could this man be a bigger hypocrite --> Imran Khan says he wishes that the Trump government stops issuing Pakistanis visas

— omar r quraishi (@omar_quraishi) January 29, 2017
If the #MuslimBan includes #Pakistan, as #ImranKhan wants, then Pak doctors won't be able to train in US. So much 4 building country/SKMH.

— Ayesha Ijaz Khan (@ayeshaijazkhan) January 29, 2017


While some Twitter users were confused about Imran's statement, some felt the party chief was suffering from a drug overdose.

https://twitter.com/baloch_61/status/825736385160179712


What an idiotic thing for a leader to say, he's really lost it!

— Ali Akram (@MAliakram76) January 30, 2017
I hope Trump bans Pakistani visa's -- #ImranKhan

Can some Insafian pls explain this statement?!

— MJ (@maahajay) January 29, 2017


Speaking to APP, an attorney of Pakistani descent Fitzerald Lewis said, "How can someone who called himself a national leader make such an irresponsible statement? While making such a statement, he clearly missed the underline assumption of this whole affair."

Further, Dr Asadullah Mir, a Pakistani American educationist stated that Imran's statement meant Pakistan should be termed a terrorist state by the US. "Putting in simple words, what Khan is praying for is that may Trump designate Pakistan as a terrorist state," APP quoted Mir as saying.

US hints at extending visa ban to Pakistan

A day after Trump ordered no-visa policy for seven Muslim states, a White House official hinted that the ban could be extended to other countries, including Pakistan.

In response to a question during his interview to CBS News, White House chief of staff Reince Priebus said: "You can point to other countries that have similar problems like Pakistan and others – perhaps we need to take it further".

Watch the video here: