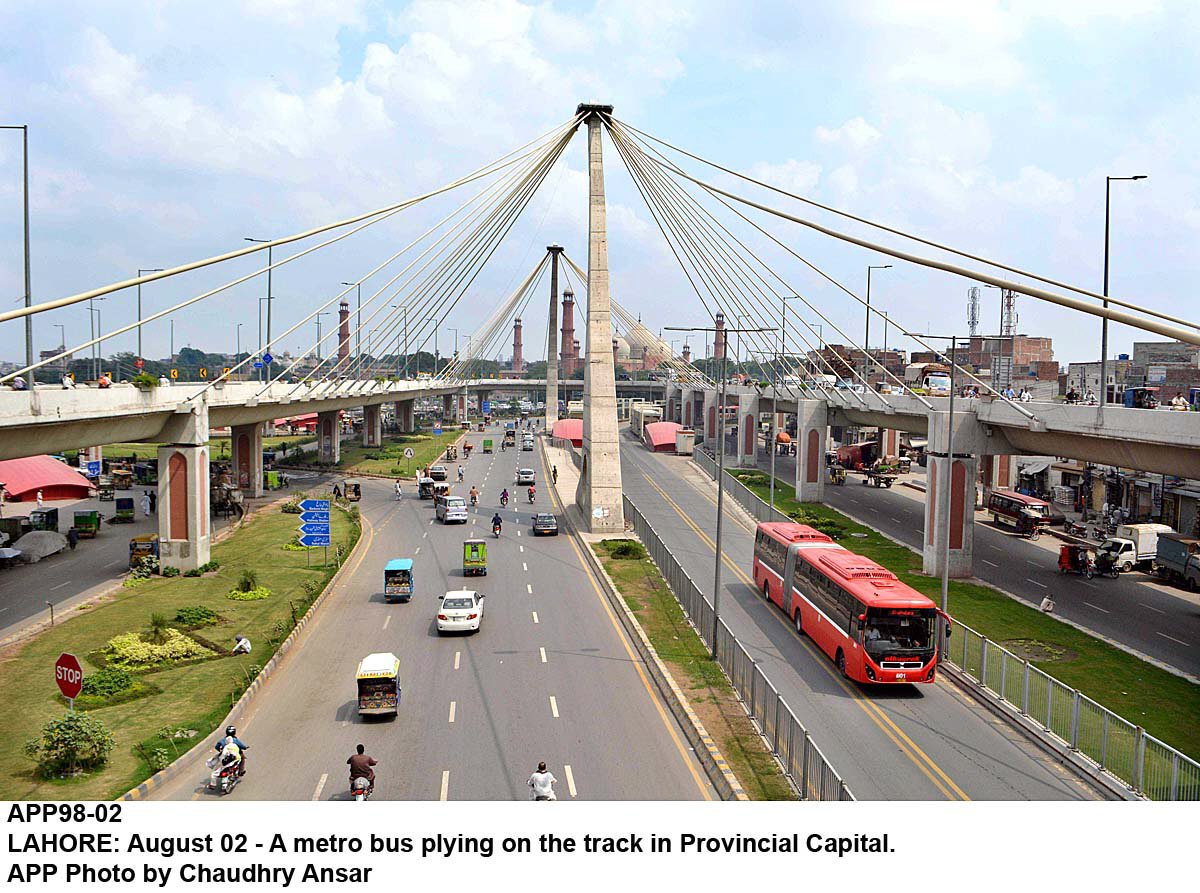 ---
LAHORE: A new bus service to bring passengers to the stations of Lahore's Metro Bus is all set for inauguration as the installation of security cameras along the routes is to complete by February 10.

About 200 new public buses will ply on 14 feeder routes of the Metro Bus, covering a total length of 123 kilometres. More buses will be inducted in a phased manner once the Metro Train's Orange Line becomes operational.

New public buses to hit Lahore's roads

Punjab Mass-transit Authority (PMA) contractors have started installation of closed-circuit television (CCTV) cameras on the routes after much deliberations whether to use the cameras in control of the Punjab Safe Cities Authority (PSCA) or install a separate surveillance system for the buses.




PMA General Manager Syed Uzair Shah told The Express Tribune that a third-party contractor was installing CCTV cameras along the routes and the authority had given February 10 as the deadline for the task.

By the time, the bus service operator – Daewoo Pakistan – will also complete the training of drivers hired for the new buses.

The government was previously considering a proposal to use the PSCA infrastructure for monitoring of bus operations. Later, it was decided the PMA would install 50 cameras through its contractor as both authorities had using the technology for different purposes and both had different height and camera angles.

The cameras on feeder bus routes would be used to monitor movement of passengers, public buses and traffic.

PMA officials believe once the new service starts, the rush of motorcycles will reduce dramatically as citizens will have a reliable and alternative mode of transport available. New buses will also improve connectivity among different areas and provide additional passengers for Metro Bus.

200 buses for Lahore reach Karachi

The authority has already made arrangements to integrate ticketing systems of both the Lahore Metro Bus and feeder buses that will enable passengers to travel on a single ticket on both buses.

The PMA inked the agreement with Daewoo Pakistan in February for procurement, operation and maintenance of the 200 feeder buses for integrated bus operations. The buses were to hit the roads in April last year but the project was delayed owing to disagreements between the PMA and the operator on contract terms.

Daewoo has invested Rs3 billion in the procurement of 162 large and 38 small buses.

Published in The Express Tribune, January 30th, 2017.