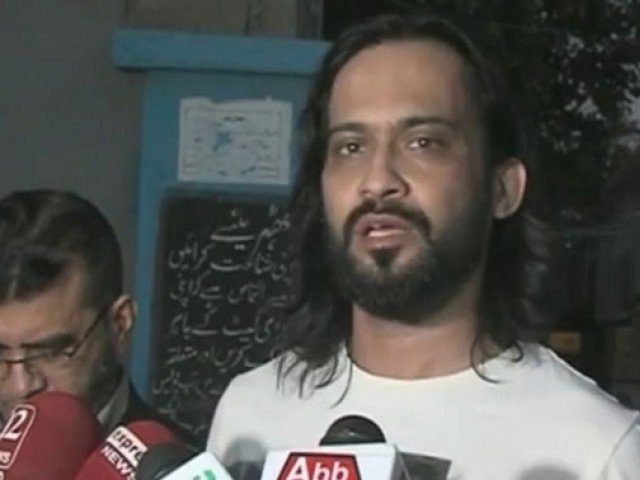 ---
KARACHI: "Your good friend... is sitting here at...with a boy in front of her and has been staring at me. I'm considering whether I should go or not, hope he's not her boyfriend," laughed TV show host Waqar Zaka in a Snapchat video. A video of this message has been circulating on social media.

Soon after sending the video, Zaka was beaten up by a group of unknown men. This too was caught on tape during am 11 second-long video. Zaka lay on a road asking his assailant's what he did while they beat him and dragged him by his hair. "You think a lot of yourself don't you?" asked the unknown assailant as he slammed Zaka into the ground.

Though a case has been registered, the police have yet to arrest those involved in the assault. In his statement to the police, Zaka said that the incident occurred when he went to a café in Clifton late on Friday night. "There were a group of boys and few girls at the cafe. They wanted a photo with me using my mobile phone but I refused to use my phone. Then they started taking my video, to which I objected which caused an exchange of hot words between us," he narrated. "They then called me outside the café where there were about a dozen security guards with them and started beating me without any reason. They also threatened my life," reads Zaka's statement.

Boat Basin police have registered an FIR against Junaid Haider, his unidentified accomplices and guards and initiated further investigations. Boat Basin SHO Naseer Tanoli said that the police have started investigations to locate and arrest the culprits, adding that Zaka did not know who the attackers were. He only knew Haider's name, said the officer, added that the attackers seemed to be influential but the police are doing their best to arrest them.

Published in The Express Tribune, January 29th, 2017.
COMMENTS
Comments are moderated and generally will be posted if they are on-topic and not abusive.
For more information, please see our Comments FAQ