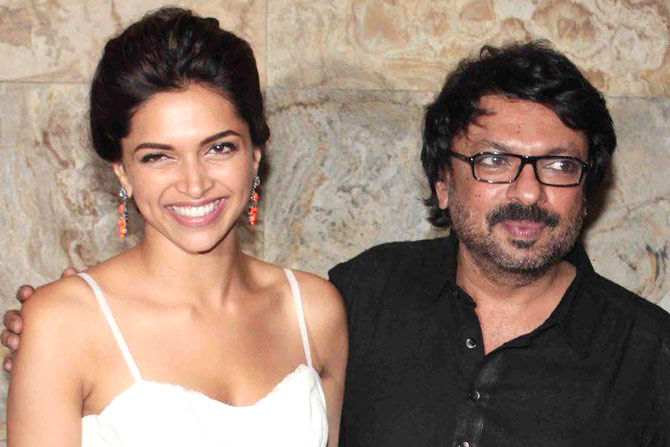 ---
Indian filmmaker Sanjay Leela Bhansali was slapped and his hair pulled by protesters who accused him of showing a Rajput queen in a negative light in his forthcoming film, Padmavati.

Members belonging to Rajput Karni Sena stormed the set of the film at Jaigarh Fort in Jaipur; manhandled the filmmaker and vandalised equipment, NDTV reported.

The historical drama is based on Queen Padmini's story, who did not submit to emperor Alauddin Khilji when he arrived at Chittorgarh fort with his military.

Indian actor slams people celebrating Om Puri's death

According to the protesters, the film contains romantic scenes between Padmini and Khilji, whose roles have been played by Deepika Padukone and Ranveer Singh.




The hardline organisation demanded that the filmmaker delete the scenes, if any, propagating the said notion.

"We had warned the filmmaker against presenting wrong facts. When we came to know about the shooting, we gathered there and protested," said a leader of the group, Narayan Singh.

Om Puri did not die natural death: report

Meanwhile, Jaipur police was quoted by the Press Trust of India as saying that Bhansali had decided to bring filming in the area to a halt.

"The filmmakers have assured they will not shoot here and will pack up," senior police official Anshuman Bhomia told PTI.


WATCH | Sanjay Leela Bhansali slapped, his hair pulled by protesters on Padmavati sets in Jaipur

Read more here: https://t.co/gIkO7lJTTZ pic.twitter.com/ftz53rjILh

— NDTV (@ndtv) January 27, 2017